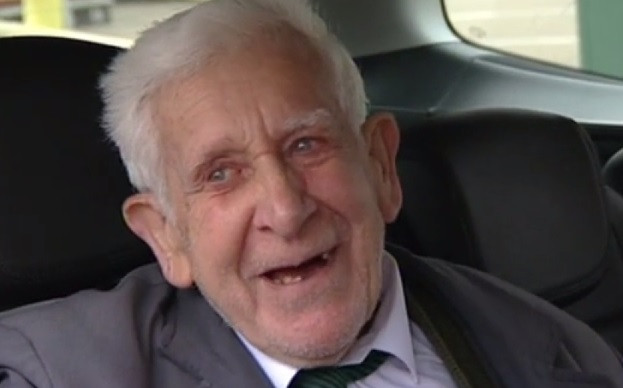 The widow of the WW2 veteran who left his care home to attend the D-Day anniversary commemorations in Normandy has died just a few days after her husband.
Irene Jordan, 88, died a week after her husband Bernard, whose adventure across the Channel enthralled the nation last July.
The couple – who were married for more than 50 years - both lived in the Pines Care Home in Hove, East Sussex. Amanda Scott, the general director of Gracewell Healthcare, who runs the care home, confirmed Mrs Jordan has also died.
She said: "Irene and Bernie will both be much missed by everyone at the home and our thoughts and prayers go out to their friends and family at this sad time."
Brighton and Hove's mayor, Brian Fitch, also paid tribute to the Jordans. He said: "They were a very close couple who will both be sadly missed. Irene went into the care home first after Bernie had looked after her at home, so it came as a bit of a shock that he died first.
"They had been married for more than 50 years and were a devoted couple. After he had gone, she probably gave up the will. They were religious people who are now reunited together."
A minute's silence will be held at the next full meeting of Brighton and Hove council to commemorate the couple. There will also be a ceremony celebrating their lives on 30 January, before a private funeral.
The war veteran Jordan was dubbed the "Great Escapee" after leaving the care home Hove to make his own way to France to join up with the other veterans marking the 70th anniversary of the D-Day landings.
After he was reported missing, a police search was launched for Jordan until another veteran informed them he was making his own way to Normandy to remember his fallen "mates".
Upon his return to the UK, Jordan was made an honorary alderman of Brighton and Hove and was described as a "living legend" by Mayor Fitch.