The wife of Omar Mateen, the gunman who killed 49 people at a gay nightclub in Orlando, has been arrested, said US officials. Noor Salman has been charged with obstruction of justice and providing material support to a terrorist organisation, officials said.
Salman, believed to be either 30 or 31 years old, was arrested in San Francisco, where her family lives. Her extradition to Florida, where charges were filed, is expected in the next few days.
Salman is of Palestinian heritage and was the second wife of the gunman who pledged allegiance to Islamic State (Isis) before gunning down revellers at the Pulse nightclub. Mateen, whose father was from Afghanistan, died in a shootout with police after the three-hour attack where he used a high-powered assault rifle.
It was reported in June last year that Mateen had exchanged text messages with Salman as he carried out the attack on Pulse. The extremist allegedly asked her if she had seen the news during the attack.
The FBI had quizzed Salman in the days following the shooting last year, believing she may have known of her husband's twisted intentions. She is now being held at Santa Rita Jail and due to appear in a federal court on Tuesday (17 January).
"I can confirm the arrest did occur," Attorney General Loretta Lynch said on NBC.
"This is a matter that we continue to take very seriously," she said. "We said from the beginning we were going to look at every aspect of this case, every aspect of this shooter's life — to determine not just why did he take these actions, but who else knew about them, was anyone else involved, is there any other accountability that needs to be had here in this case."
Orlando Police Chief John Mina took to Twitter to confirm the charges, saying: "Nothing can erase the pain we all feel about the senseless and brutal murders of 49 of our neighbors, friends, family members and loved ones. But today, there is some relief in knowing that someone will be held accountable for that horrific crime."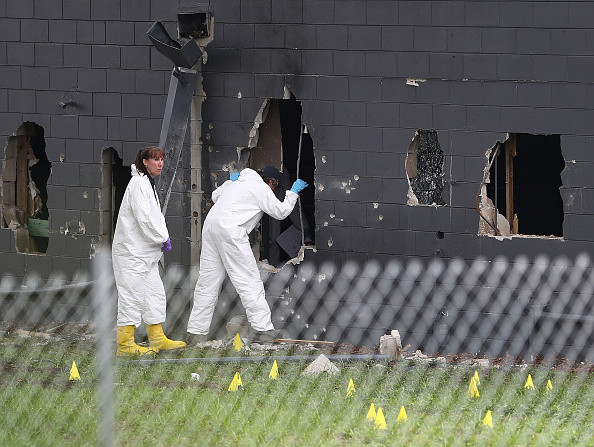 It was reported last year that Salman was with her husband when he bought the ammunition he used in the horrific massacre.
In an interview with the New York Times in November last year, Salman denied having any advance knowledge of the killings. She added that he had been violent towards her and that he had watched jihadi videos before the attack.