WikiLeaks 'sowing the seeds of its own destruction' says former NSA chief
Former NSA deputy John C Inglis exclusively tells IBTimes UK that WikiLeaks may have lost its way.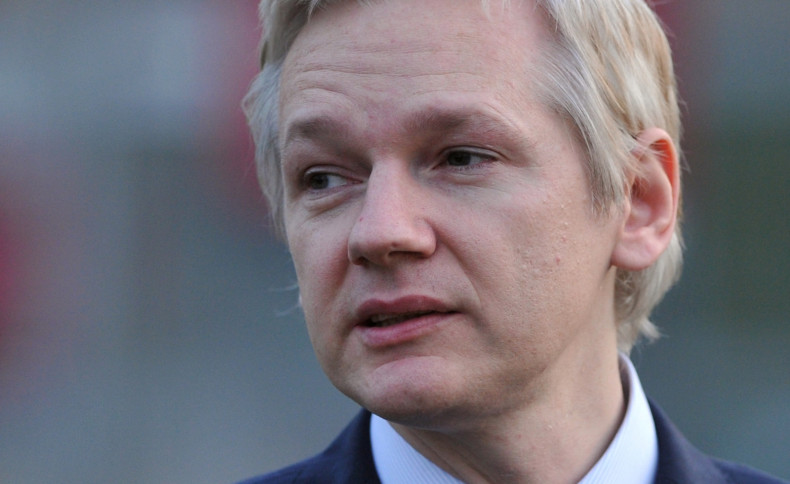 A former deputy director of the US National Security Agency (NSA), John C Inglis, believes that WikiLeaks – the whistleblowing platform led by Julian Assange – has become "internally confused" in recent years and that "natural forces" may soon wipe it out.
"WikiLeaks might be in fact be sowing the seeds of its own destruction," Inglis told IBTimes UK in an exclusive interview on 25 October, indicating the organisation has overstepped a boundary by leaking material which has the potential to influence the upcoming US presidential election.
The most recent publication has revolved around the personal emails of John Podesta, a close aide to Democratic candidate Hillary Clinton. At the time of writing, WikiLeaks has disclosed well over 30,000 documents and attachments in nearly 20 separate releases.
The US government has namechecked Assange's organisation as being complicit in a Russian-led plot to influence the elections and – allegedly after a close word from US Secretary of State John Kerry – the government of Ecuador, which is hosting Assange under political asylum, was forced to step in.
"My sense is that when Ecuador shuts down the internet access of Julian Assange – they say we are no longer comfortable with what you do – it might be that WikiLeaks has lost its way," Inglis said. "Not that I agreed with what it was doing in the first place.
"I think that from a distance, over time, they have become somewhat internally confused and I'm not sure we need to kick that house over. Maybe in the fullness of time, natural forces will cause it to deteriorate and not be as interesting or as influential as it once was."
WikiLeaks and the US government have a long and strained history. Over the years, after being sent documents by whistleblowers, WikiLeaks has published US diplomatic cables, Iraq War military logs and classified files relating to the Guantánamo Bay prison camp in Cuba. In 2015, US law enforcement confirmed an "active and ongoing" investigation into the group.
Yet Inglis, who served at the NSA for 28 years, said all governments should tread carefully in any prosecution of the group and that they "need to make sure they don't become part of the problem."
He added: "If what you decry is a lack of principal or inappropriate behaviour on the part of some entity – maybe it's WikiLeaks – you can't in responding to that commit the same sin."
There have been a number of revelations gleaned from the Podesta emails so far, including unprecedented insight into Hillary Clinton's speeches to private banking giants, files showing her relationship with Wall Street and emails detailing how Qatar and Saudi Arabia were allegedly offering "clandestine" funding to the Islamic State (Isis).