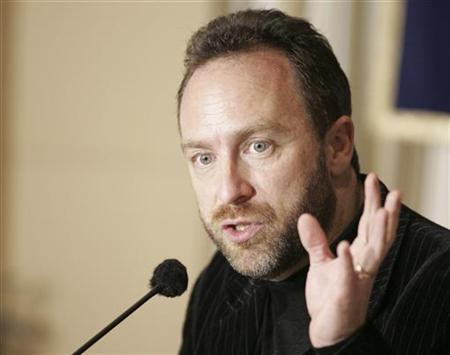 Wikipedia co-founder Jimmy Wales has threatened to close down the English-language section of the vast user-generated encyclopaedia in protest over a U.S. bill against online piracy.
Currently in Congress, the Stop Online Piracy Act would give U.S. law enforcement more power to attack Web sites guilty of copyright infringement, which could lead to court orders against sites such as Wikipedia.
"A global strike of at least the English Wikipedia would put the maximum pressure on the U.S. government. At the same time, it's of course a very, very big deal to do something like this. It is unprecedented for English Wikipedia."
Earlier this year, Wikipedia took down its Italian site in protest over a proposed law that, if agreed, would have made it a criminal offence to publish the results of police wiretaps. The strike caused the Italian parliament to back down, and Wales hopes the threat of a strike will work as well in the U.S.
"My own view is that a community strike was very powerful and successful in Italy and could be even more powerful in this case," Wales added.
Wikipedia has been forced to appeal for donations from its users in recent months, as Wales believes that advertising "doesn't belong" on the site. "When I founded Wikipedia, I could have made it into a for-profit company with advertising banners, but I decided to do something different. We've worked hard over the years to keep it lean and tight. We fulfill our mission, and leave waste to others."
Wikipedia has something of a reputation for providing an almost limitless catalogue of information, but as it's user-generated a lot of the content cannot be trusted, leading to university students not being allowed to cite it in essays and coursework.