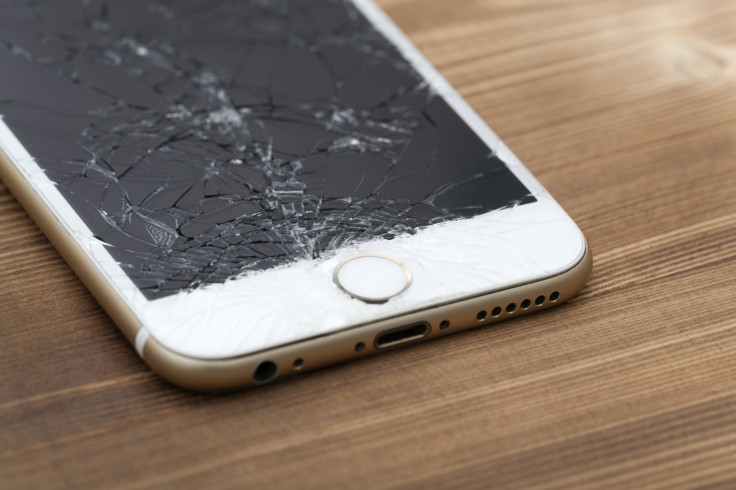 Getting a broken or faulty iPhone fixed at an Apple store can be a baffling experience as there is no way of knowing what kind of damage is deemed eligible for a repair, replacement or nothing at all.
Customers will no longer worry about the walk of shame as they're turned away by service policy requirements as an internal document has been leaked online that Apple technicians use to determine what action to take on broken iPhones.
The 'Service Eligibility Guidelines' document provides a clear indication of what damage an iPhone should or shouldn't have to qualify for a repair or replacement.
It reveals Apple technicians use a traffic light system, called a 'VMI' (Visual/Mechanical Inspection) for the process – debunking theories Apple operates case-by-case iPhone repair.
Customers now don't have to make a beeline for the kindest-looking member of the Genius Bar in the hope of a sympathetic repair. Instead, the document's guideline tiers are straightforward to understand before embarking iPhone in hand – and it's mostly good news for fumble-prone iPhone owners.
A green-coloured section indicates 'eligible for warranty service' and illustrates common problems like debris under the display, FaceTime camera misalignment or single crack to the glass screen "without a point of impact". It advises technicians that "for only the conditions described in the green section, the device is eligible regardless of any accidental or liquid damage" and will offer a replacement if a straight-up repair can't be made.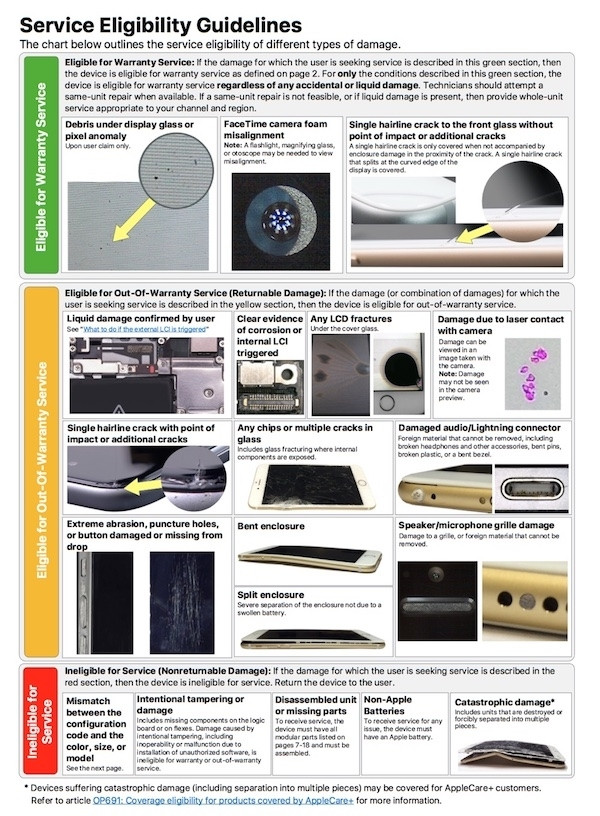 The yellow section describes conditions for iPhones eligible for out-of-warranty service such as damage sustained to older handsets. This includes typical accidents such as multiple cracks in the screen, dropped phone damage including to the Lightning connector and speaker, as well as liquid damage and a bent phone enclosure.
So what won't Apple fix?
The red section is the one some iPhone owners may fear, although there are only five reasons why Apple won't repair or replace a broken handset – and most of them are understandable. Damage ineligible for service include "intentional tampering", use of non-Apple batteries, users disassembling the unit themselves. Catastrophic damage is also listed, which could mean handsets obliterated by being crushed or forcibly broken apart – although it does say it could be covered by AppleCare+.
The document serves as a handy guide for accident prone iPhone owners or to prove to customers with conspiracy theories as to how they think Apple runs its repair plan that actually most common damage is covered.