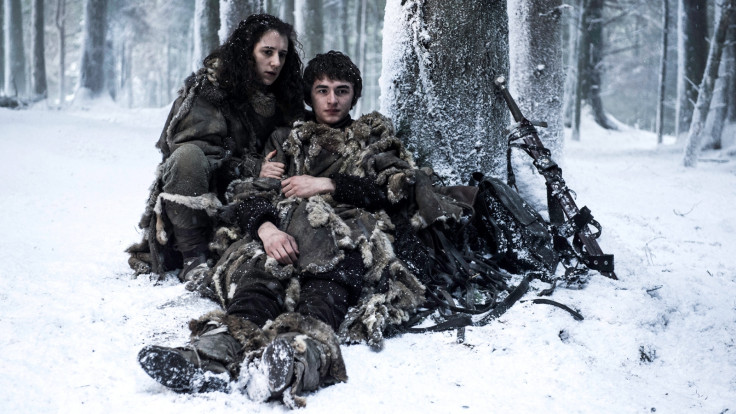 In the new Game of Thrones season 7 teaser, Daenerys Targaryen speaks about the fight for the Iron Throne. But, the clip hardly gives any details about other characters and their future, except Jon Snow's voice that warns viewers about White Walkers.
Bran Stark has had the closest encounter with the demons of the North and fans know that he will play a key role in Jon Snow's fight against the Night's King and his army of wights.
Isaac Hempstead Wright, who plays Bran, is not optimistic about his character's future and warns viewers to stay prepared for the worse. In the sixth season, Benjen Stark saved him from the White Walkers and safely dropped him and his companion Meera Reed near The Wall.
"Bran is in the same position he's in, which is kind of like What am I gonna do? What's gonna happen? Is he gonna tell Jon? Is he gonna find anyone? Is he even going to make it past the Wall? He's only with Meera now, and he's out in the middle of nowhere, so it's not looking great," the actor told Entertainment Weekly.
Bran is yet to take the responsibilities as the Three-Eyed Raven. But it is assumed that his powers will play a vital role in the 'Great War' that the King of North was warning about. The 17-year-old English actor believes that Bran is yet to adhere to the fact that he has the powers. He said: "I think the thing with Bran is that he's had to change massively. His circumstances are pretty bad, but overall I think Bran has maintained his sense of being good. He hasn't gone, like, 'Oh man, I have all these amazing powers now, let's mess some things up!'"
Fans, however, believe that Bran will be successful in reaching the other side of The Wall and meeting Jon Snow.
Game of Thrones season 7 will premiere on Sunday 16 July 2017 on HBO network.