Frank Ocean did not release his album on 31 July and his fans are losing their minds. The Swim Good singer's elusive second album Boys Don't Cry was a no-show on the day many suspected it would arrive but Ocean is now teasing anxious fans with a live stream via Apple Music.
It has been four years since Ocean, 28, released his critically-acclaimed debut album Channel Orange in 2012. When Boys Don't Cry was not released on the last day of July 2016, Ocean published a black-and-white video on his official website, showing a warehouse with two work benches. The r'n'b singer is yet to reveal the meaning behind the video but early reports that it was a live stream have been proven false.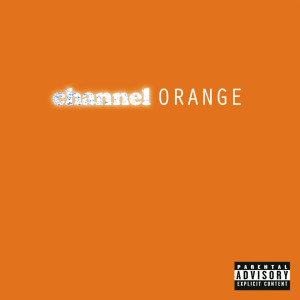 According to The Independent, Francis Soriano, who directed Ocean's Lost music video in 2012, has revealed that the visuals are actually looped footage that he created for the singer. The video is still hosted by Apple Music, suggesting the streaming services obtained the exclusive rights to release the record.
Rumours of the July release circulated when Ocean posted an image on his website of a time stamp titled "Date Due" with all the other dates the album was expected to drop. July was listed as the final entry.
It is possible Ocean is waiting to release Boys Don't Cry after the eligibility period for the Grammys 2017 ends on 30 September 2016. With this strategy, he will avoid going up against Beyonce and Adele who have both released major albums within the last year and are expected to compete for album of the year.
If Ocean drops the album after 1 October, he will be eligible for the Grammys 2018 facing fresh competition and perhaps more chance of winning the coveted award.
The Sweet Life singer announced the title of his second LP in April 2015 and hinted that it would be double-sided, writing on Tumblr: "I got two versions."
Details are incredibly sparse on the highly-anticipated record but several musicians claim to have heard the finished product.
Chance The Rapper told the Complex media platform in May: "I am good friends with Frank. His new album is amazing... I know he's away making a masterpiece." British singer James Blake also said: "I was more of a fan of him when I heard his newer music," Blake said. "It's better. You grow, you improve, you nail a new message to the board. He's had time to mature. It's really cool to watch."
Channel Orange featured the singles Thinkin Bout You, Pyramids, Sweet Life and Lost, and was nominated for album of the year at the Grammys 2013 before winning best urban contemporary album. Ocean rose to prominence in 2011 with his mixtape Nostalgia, Ultra.