Given that it's finally released in both the UK and the US on Friday, you'd think fans already know everything there is to know about hotly-anticipated anti-hero movie Suicide Squad.
But the latest revelation is that Margot Robbie learned to hold her breath for five minutes for an underwater scene.
Talking with host Jimmy Fallon on The Tonight Show, the Australian actress recollected how she "worked with [an] amazing free-diver" to master the skill. "He came in and I did four sessions with him. His name's Kirk," she said.
"It's all about lowering your metabolic rate...You kinda, like, meditate underwater. It's what free-divers do, but it's amazing."
The sequence only required Robbie to be submerged for a couple of minutes but the 26-year-old explained that her competitive nature compelled her to work up more stamina. "I got to five minutes and I was like, 'You know what? This is above and beyond what I thought I'd get to.' I'm good, I'm good with five," she told Fallon.
Glimpsed in the final trailer shown at San Diego Comic-Con earlier this month, the scene looked to involve Robbie's Harley Quinn and Jared Leto's Joker.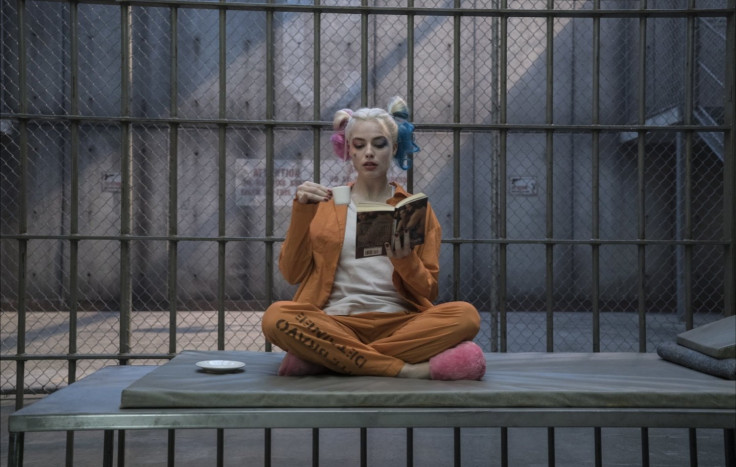 Robbie is seen leaning through the smashed windscreen of his metallic purple Lamborghini, snapping her teeth. In previous trailers, Ben Affleck's Batman has been seen on top of the vehicle and jumping into the water.
Directed by David Ayer, Suicide Squad also stars Jai Courtney, Viola Davis, Cara Delevingne and Will Smith. The film centres around imprisoned DC baddies such as Deadshot, Enchantress and Captain Boomerang who are forced to carry out black ops for a corrupt government agency. Unfortunately for them, the Joker isn't so keen on their do-gooder ways.

For more entertainment news follow A-List on Twitter @Alistinsider