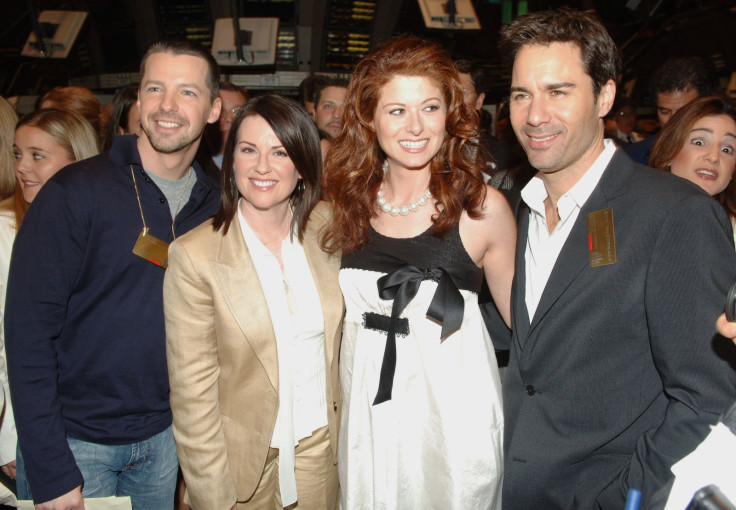 The Will & Grace revival is set to premiere in late September – giving us couch potatoes a great deal to look forward to in the autumn.
And despite it not even airing yet, NBC just went ahead and ordered a second season of the comedy from creators Max Mutchnick and David Kohan, proving how much they think it's going to be a hit.
Robert Greenblatt, NBC Entertainment Chairman, also claimed that an additional four episodes were picked up for the first season, which brings the total order to 16 for this year alone – meaning Will & Grace fans are in for a treat. The television network subsequently ordered 13 episodes for the second year.
Sean Hayes, who plays Jack McFarland, said: "When we got the initial order of 12, I thought that didn't seem like enough."
The whole experience has been wonderful for Megan Mullally who revealed that the cast is "so excited" that the Network wants more.
She said: "The fact that we're coming back at all is a miracle to me. That's never happened before. We had no reason to ever think that the show would come back and to have them now have that faith in us based on the fan response to do a second season, is just really thrilling," Entertainment Tonight reports.
The last original episode of Will & Grace aired over 11 years ago, so the show's characters have moved on with their lives in some form or other.
Debra Messing says that her character Grace Adler is "doing incredibly well in her professional life" when the new season begins.
She added: "She really has just advanced a lot and she is single and, for reasons that will be explained, Will and Grace are living together once again. But it's definitely been spruced up a little bit with a little Grace Adler flair."
In May 2006, the series concluded with a massive 20-year time jump showing Will (Erin McCormack) and Grace having a falling out that turned into a long-term feud. It looks like the characters will be putting it behind them, however.
McCormack said of the issues: "I think we realized [that] when we were at our funniest and our loosest, was before all those [plot line] commitments, and so we're creating a very quick reason that none of those exist."
The new season will essentially start on a clean slate and the cast are excited about the scripts, and the show is set to return to NBC on 28 September.