Will.i.am and Gucci announce i.am+ luxury smartband with 3G and fitness tracking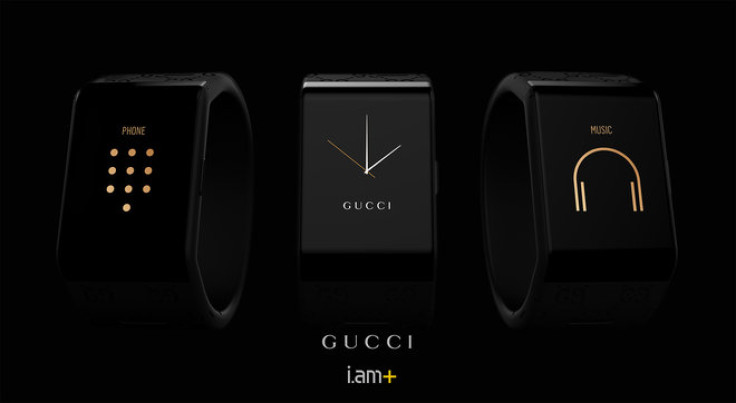 Will.i.am has partnered with Gucci to create a high-end smartband which has a front-facing camera and can make calls with its own 3G connection.
Announced at the Baselworld watch show in Switzerland on 19 March, the i.am+ is described as a smartband rather than a smartwatch. However, the wearable can still make and receive phone calls, send and receive text messages and emails, store and play music, display maps and track fitness. Controlled by voice command, the i.am+ also has what Gucci calls a "sophisticated personal assistant," thought to be similar to Siri on the iPhone.
The musician said in a statement: "i.am+ and Gucci Timepieces are setting the pace with our vision for a wearable technology. In developing together a device that is both fashionable and technologically advanced, we will create something that is unique in the marketplace. From the very start, I coined the term 'fashionology,' a merging of the worlds of fashion and technology, which is exactly what this collaboration with Gucci represents."
Four years in the making
Both Will.i.am and Gucci CEO Marco Bizzarri were seen wearing early prototypes of the smartband at the announcement in Switzerland, but details regarding a full feature set, price and release date were not revealed.
In development for four years, the gadget has 3G, so a Bluetooth connection to your smartphone is not needed, and a front-facing camera for video calls. There is also a heart rate monitor on the back of the case, along with a temperature sensor and GPS to track your walking and running.
Given the Gucci tie-in, we expect the i.am+ to be seen as a competitor to the Apple Watch and Huawei Watch, rather than cheaper fitness bands from Jawbone and Fitbit.
No stranger to the wearables market, in 2014 Will.i.am announced the Puls smart wristband. Although it offered innovations like a large battery built into its strap, the Puls was poorly received by the technology press.
© Copyright IBTimes 2023. All rights reserved.