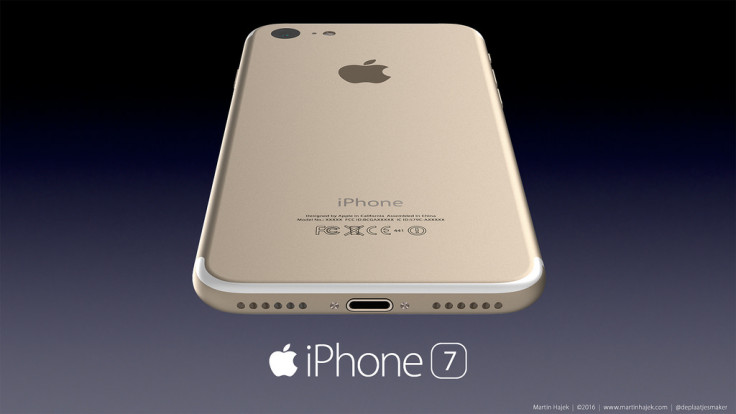 The pain of dropping an iPhone into a puddle or down the toilet could be a thing of the past, as it is understood the upcoming iPhone 7 will be water resistant. A collection of SIM card trays claimed to come from the new handset, which will be revealed by Apple on 7 September, include a rubber seal thought to keep water out.
Pictures of the trays appeared online just days ahead of Apple's press conference.
Efforts to waterproof the iPhone come several years after Android phone makers like Sony and Samsung started designing their phones to survive a dunking, but this isn't Apple's first foray into waterproofing its gadgets.
The Apple Watch has an IPX7 rating, which means it can survive being submerged into one metre of clean water for up to 30 minutes. And while it wasn't mentioned by Apple, tests published on YouTube found the iPhone 6S and S6 Plus to be water resistant for at least 10 minutes.
Even if they weren't waterproof enough for Apple to mention it, the 6S phones fared much better underwater than the iPhone 6 a year earlier, which was known to die after being submerged for just a few moments.
The SIM trays with rubber seals were discovered by a Vietnamese blogger who, according to 9to5Mac, claims to have used a working iPhone 7.
Further cementing the claims of a waterproof iPhone 7 is Ming-Chi Kuo, a renowned and well-connected analyst who believes the new handset will have an IPX7 rating.
There have been many other leaks associated with the iPhone 7 over recent weeks, and from these it is possible for us to build up a good picture of what the handset will be like. It is likely to have the same 4.7in screen as the iPhone 6S (and the 7 Plus will have the same 5.5in display as the 6S Plus).
The biggest news will be a dual-lens rear camera for the iPhone 7 Plus and the removal of the headphone jack on both handsets. There will also be increased performance thanks to a new Apple A10 processor and more RAM, and minimum storage will be increased from 16GB to 32GB.
Apple's big event kicks off in San Francisco at 10am local time (6pm BST) and here is how you can watch it live.