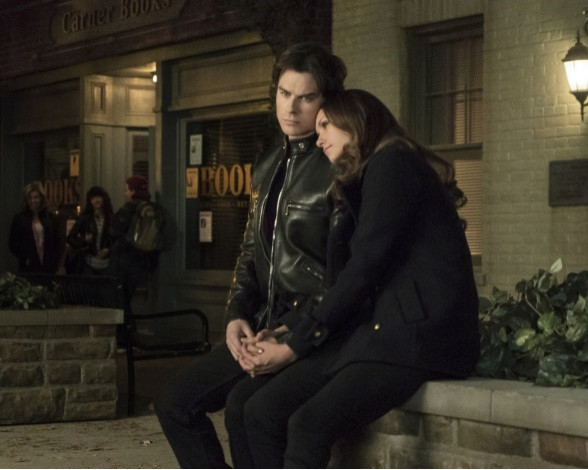 San Diego Comic-Con 2016 brought sad news for The Vampire Diaries (TVD) fans as it was announced that season 8 would be the last of the popular CW series. The cancellation of the series has raised expectations to see Damon and Elena one last time before the show says goodbye.
In an interview with TV Line, show creator Julie Plec indirectly teased the possibilities of Nina Dobrev's return as Elena Gilbert to the series in its final season. "I would not be me if we are not revisiting some old faces. There are a lot of people we loved as characters on the show," she told TV Line in the last TVD interview from the Comic Con.
"This is a year of celebrating what the series has been and what it felt like to be together. We will find interesting, creative, whether it is through flashbacks or some other surprising ways to just say hello and goodbye to those people again."
In season 6, Elena went into a deep slumber of 60 years due to Kai's sleeping spell. If the show creator's hints are enough, then we might be able to see Elena in Mystic Falls. Even if Dobrev is not returning to reprise her role, there will be flashbacks of some beautiful Delena moments.
The cancellation of the supernatural series was an emotional announcement for the cast and crew at the Comic Con. "The greatest honor you can have as a storyteller in the business of television is to be able to make those decisions with your peers and your fellow storytellers and we have all discussed it and we have made the decision that this is it. This is going to be the final season. ... It's bittersweet and emotional and we're going to be crying about this in a few minutes," Plec said during the event. "You guys stuck with us. ... You guys have been with us for this run, and it's a beautiful run," she added.
TVD season will return on 21 October 2016 on The CW.