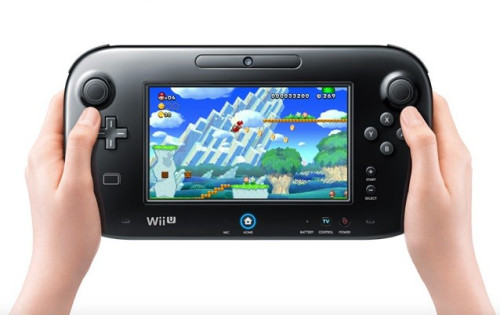 For a long time now, Nintendo has been facing increasing competition from other console makers like Sony and Microsoft, who have now become the market leaders in a domain that the Japanese company once ruled supreme.
Recently, the gaming giant announced that it expects to lose £205m this financial year, a contrast to its previous prediction of substantial profits. The blame fell on the company's Wii U console, which saw lacklustre sales in 2013.
The company's stock also took a nose dive last week after it announced that it has reduced its Wii U sales expectations to 2.8 million from the previously stated 9 million.
While some say that the console wasn't marketed properly, others point out that Nintendo armed the console with a bad list of launch titles and that all the good games released much later.
However, the big question is whether Nintendo should continue manufacturing consoles?
Alternative 1: Tap into the Mobile and Tablet gaming market
There's still a lot of space in the mobile gaming industry for a big player. Traditional game publishers and gaming industry giants have not put too much effort into venturing into mobile gaming since they have been putting all their focus and energy into consoles and PC titles.
Given that most of Nintendo's games and franchises are colourful, simple, and not graphically demanding, it is a great fit for the mobile gaming platform. Another encouraging development happens to be a recent rise in the number of iPhone and Android game controllers that have been entering the market.
With the help of dedicated mobile game controllers, handsets like the iPhone 5S and LG Nexus 5 could serve as great handheld devices for titles like Super Mario 3D Land, Pokemon X and Y and The Legend of Zelda: A Link Between Worlds and many others.
Alternative 2: What if Nintendo Starts making games for other consoles and platforms?
For a long time now, people have purchased Nintendo's consoles mainly for the amazing library of first-party games that are available to them. The Japanese company has some of the best development studios in the industry, ones that have been consistently rolling out fun and fantastic games for years.
If gamers want to enjoy titles from franchises like Super Smash Bros or the Zelda universe, they are required to invest on a Nintendo console. This has been one of the most prominent obstacles that has been stopping Nintendo from winning a wider audience.
If they were to make their games available on other platforms like PC, Xbox and PlayStation, they could enjoy a massive increase in game sales. Many of the company's titles are respected for their brilliant game design and exceptional gameplay mechanics, so why not release them for other platforms to make more money?
Nintendo Might Just Stick to Hardware
However, there's a very good chance that Nintendo won't go with either of those options. For a long time, the Japanese company has reaped success owing to the brilliance of its hardware. It has defined and redefined console gaming time and again and has impacted the culture of the industry in a big way. Also, it has made a lot of money from console sales in the past.
For instance, the Nintendo DS is the second greatest selling console of all time, trailing Sony's PS2 only buy a few million units. The company's Game Boy and Game Boy Color consoles are in third place on that list, boasting total sales of around 118 million units worldwide. Move up to bigger consoles, and it still has the best numbers. The Wii sold around 100 million units worldwide, which is greater than the sales numbers of the Xbox 360 and PS3.
In other words, Nintendo has been a champion in the hardware game for a long time. The company has seen some phenomenal success and has survived its fair share of dry spells. There's a very good chance that it won't stray from its hardware-centric course.