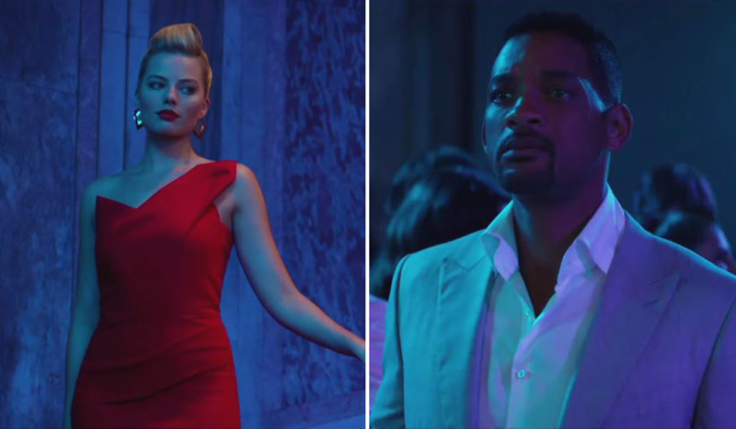 Will Smith and Wolf of Wall Street star Margot Robbie were rumoured to be having an affair after some racy photos of the duo were published in Star magazine in November 2013.
The rumour was rubbished by the stars and Robbie even took to Twitter to clear it out, saying:
"Been working non-stop, just catching my breath. There's absolutely no truth to the ridiculous rumor in Star mag... It's disappointing that goofing around on set could be taken so out of context."
However, now with both of them getting hot and heavy in the trailer of their new film Focus, it's pretty clear that their sizzling on-screen chemistry led to their alleged linkup rumours.
"Will and Margot's chemistry in the upcoming thriller 'Focus' is so hot that it sparked shocking rumors that the two stars were allegedly having an affair," states a Hollywood Life report.
The reports also states that Smith and Jada Pinkett-Smith's 16-year marriage "is not in jeopardy".
Smith and Robbie will also be seen together in the 2016 supervillain-team-up film, Suicide Squad, playing Deadshot and Harley Quinn respectively.
Check out the trailer of Focus below: