Willie Walsh and Unite discussions set to continue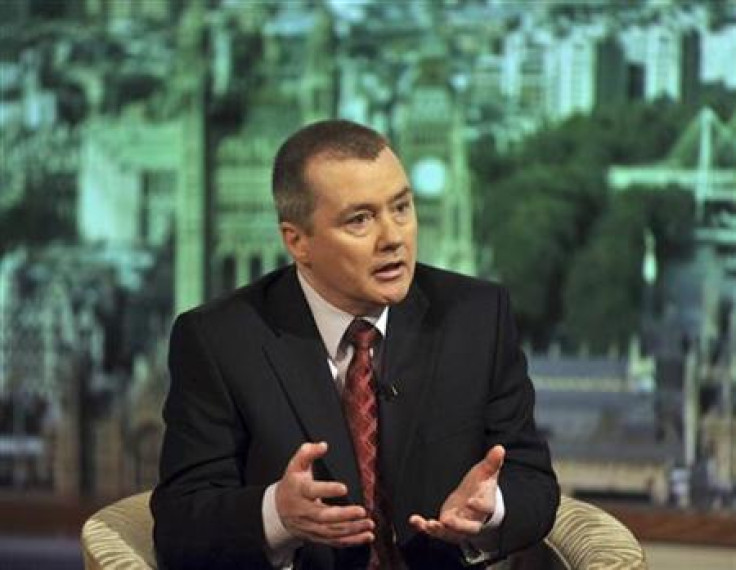 Willie Walsh and Willie Wonka. What do the two have in common? Whilst one is the owner and star of Charlie and the Chocolate Factory, the other is rather less endowed, but could perhaps star in his own biography - 'Willie Walsh and the BA Adventure'.
Both are execs of a business which presumably gross millions although with the latter we don't have precise details (but presumable a lot) whilst British Airways is a business grossing £1.1 billion - something which Deutsche Bank notes is liquidity enough for the business to survive any long-term ash-cloud shutdown/strikes.
However with Unite - the Union choosing to pick the fight with BA, Willie Walsh might be wishing he had some Oompa Loompas to fill the gaps in his striking cabin crew that has seen several walkouts affect business traffic with the airline reporting losses of £164m for Q1 last week.
The dispute continues.
Last week he said that the group was going to make profit for the first time in its history after embarking on the cost-cutting campaign that he said would bring the airline 'into modern times' after it had lived for years beyond its means and faced increasing competition.
After bringing the national carrier to an operating 'break-even' - Willie Walsh however has incurred the wrath of the airlines' cabin crew.
"His plans for BA have seen it become a byword for bullying, this is not success, it is ruination of a great British company." they say after walking out on the airline in the midst of people's holidays.
The "bully" known as Mr Walsh would envy Willy Wonka right now.
With hoards of Cows that give Chocolate Milk, Magic Hand-Fudge and a willing apprentice in Charles Bucket, Walsh cuts an awfully 'cold' and lonely figure as he seeks a submission from the unions.
"We continue to train volunteer cabin crew and that programme is going very well, I want to reach a resolution but we are preparing for further industrial action" he says after announcing some of the BA crew have accepted new pay conditions and blames BASSA - a more militant arm of the union.
The latest talks began and ended without any conclusion - "There was a short meeting at Acas and there are plans to meet again next week," says BA - however the figures tell another story.
Since the strike started, BA has lost more than £900 million, started a London City Airport to New York Service that is yet to make profit, and failed to sustain revenue...only time will tell how this Great British Adventure will end.
This company will survive as long as the 'brand' remains relevant to its customers said Willie Walsh at Market Week...Let's hope for his sake, it does.
© Copyright IBTimes 2023. All rights reserved.