Andy Murray has revealed he has taken advice from Sir Alex Ferguson, on how to handle the pressure of producing Centre Court victory at Wimbledon. The British No 1 faces unseeded Pole Jerzy Janowicz in the men's semi-final at the 2013 Wimbledon Championships.
Last year's finalist and the winner of the 2012 London Olympics' gold medal spoke to the former Manchester United boss after his five-set win over Spain's Fernando Verdasco in Wednesday's quarter-final.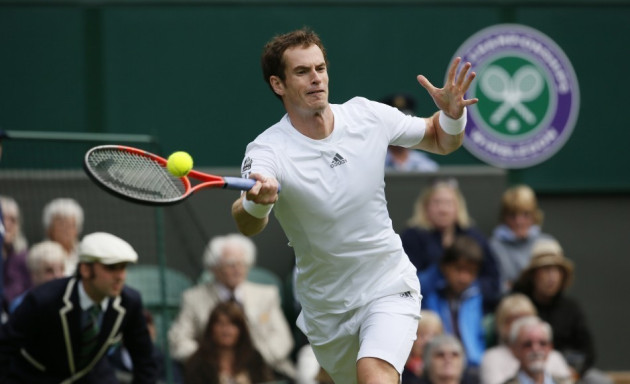 "I spoke to him for 15 or 20 minutes after the match and we talked about a lot of things - about his retirement, about football and at the end I spoke to him not so much about the match but about everything that goes with it," the Scot explained.
"He was more just giving me some advice on how to handle certain pressures and expectations, that sort of thing. Getting that sort of advice from someone like him is gold dust, so I'm not going to be sharing much of it," he concluded.
The 26-year-old overcame nerves and the weight of a country's expectation to win the 2012 US Open, becoming the first British man to win a Grand Slam since Fred Perry won in New York in 1936. Even more impressive, Murray became the first Scot to win a major title since Harold Mahony's Wimbledon triumph in 1897.
And with those nerves settled and a full year's confidence and experience in playing big finals and big matches, Murray will be keen to avenge last year's final defeat and become the first British man to win the Wimbledon since Perry again, in 1936.
He will have to find his way past Janowicz first. And then contend with either World No 1 Novak Djokovic or eighth-seeded Argentinean Juan Martin Del Potro.
And after a nerve-wracking win over Verdasco, which saw Murray come back from losing the first two sets to win 4-6, 3-6, 6-1, 6-4, 7-5, the Scot will want an easier time against the 6ft 8in Janowicz. However, British number one knows he has a tough fight on his hands.
Writing in his BBC column, Murray explained: "I'll certainly need to be sharp from the outset against Jerzy Janowicz, as I have to take every chance that comes my way. There's a lot more to his game than people might think - he's got good touch and plays a lot of drop shots - but at 6ft 8in and with a big serve, it's pretty obvious that I will need to return well."
"I have very short, compact swings on the return and quite a long reach, and they're two key things when you're returning. If you have big swings, especially on the quicker courts, it's tough to get the timing right. If you're able to keep the swings short then it helps. I also practise blocking returns and just getting them back in play a lot, because in some matches that's really your only option," he added.
Meanwhile, Janowicz is the first Polish player to compete in a Grand Slam semi-final. And the 22-year-old may have an advantage over Murray - he beat him the last time they played. But that was in Paris and on hard courts.