Here's good news for Windows Insiders. A new preview build for Windows 10 bearing version number 10565 is making its way through the Fast ring. However, those who were expecting a build for Windows 10 Mobile may have to wait a while. Gabriel Aul has confirmed there would be no Mobile build immediately as the team is still working on one and giving it a final touch up.
With the 10565 build, Windows Insiders can preview Skype messaging through the Messaging app, calling via the Phone app and video via the Skype video app. These Windows apps enable Skype users to quickly and easily make calls and send messages across phones, tablets and PCs. We have already seen all these features in action through the Skype Messaging beta that is available for download via the Windows Store. Nevertheless, Microsoft has promised to integrate all these changes in the future Windows 10 Mobile build.
The Edge browser now allows you to hover over the open tabs and preview the contents of the website. Additionally, there is a new syncing feature in the Edge browser that allows syncing your favourite and reading list items.
As usual, Cortana is always on Microsoft's priority list. The digital personal assistant now understands user's inked notes better to set reminders based on location and time. It can now keep track of your movie bookings and event schedules. Two hours ahead of the event you will get a notification about the same. You can also use Cortana to book Uber rides.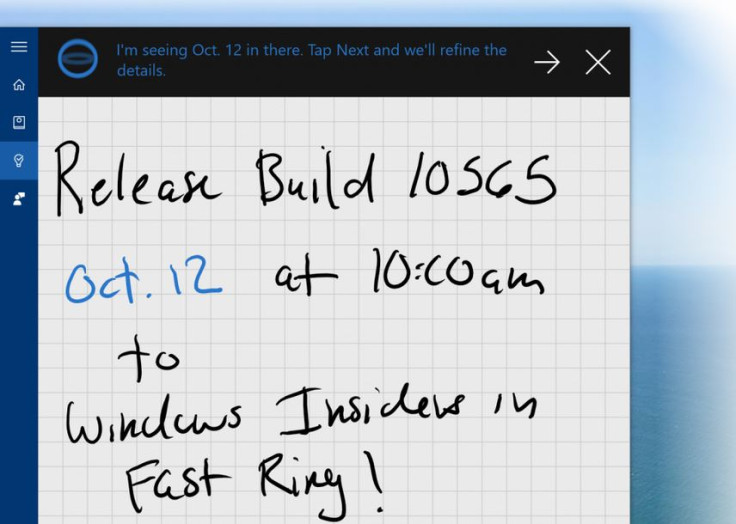 The title bars are more vibrant and appear darker. You can, however, adjust colour from Settings>> Personalisation>> Colours. But note that only if you have enabled "Show colour on Stat, Taskbar, Action Center and Title bars", will the coloured title bars be displayed.
Upon updating the new preview build, you will see improvements to the context menus on Start along with new icons for tile adjustments. It also brings a set of new icons for devices.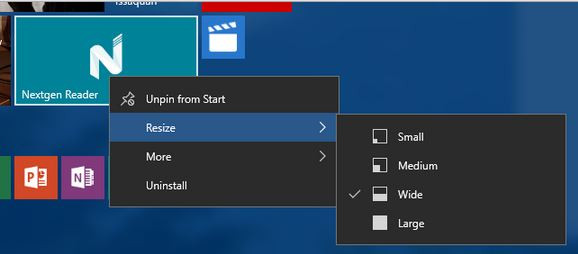 Based on feedback from Insiders, Microsoft has made the Windows 10 activation even easier. So, in the event of the preview build not activating automatically after installation, you can use the product key from Windows 7, 8 or 8.1 to activate Windows 10 by going to Settings>> Update & Security>> Activation and select Product key. In case of a clean installation, enter the product key from the previous Windows version during the setup. It further adds a new mode that makes the default printer, the last printer you used.
Apart from all these changes, Microsoft has addressed a bunch of issues, although there are a few hiccups here and there, which should be fixed in the due course of development. Automatic updates to the Windows Store apps, hiding desktop icons via context menu and the ability to pin contacts to the Start menu from the People app are a few notable fixes.