One of the most important features of a Windows Phone 8 running smartphone is its battery. There are a number of customisations and tweaks to improve the battery life of Windows Phone 8 smartphones from notable manufacturers such as Nokia, Samsung, HTC and Huawei.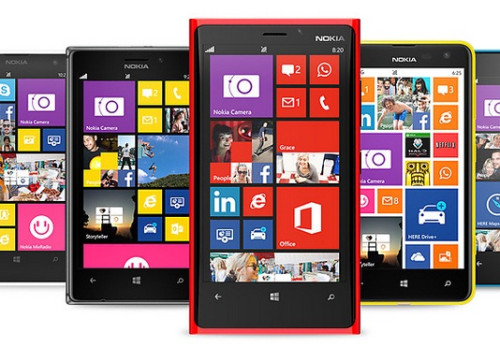 IBTimes UK brings its readers a number of tips to enhance battery life on Windows Phone 8 devices.
1) Set your phone to save power automatically when the battery level is low. Head over to Settings>> battery saver and turn it on. It turns off some services while in standby mode to save power; however, you will still receive calls and texts.
You can manually turn on battery saver by clicking the advanced button under which you will get three options: when battery is low, now until next charge and always.
2) You may turn off certain unnecessary sounds from Settings>> ringtones + sounds. Besides, turn off the sounds for key press, lock and unlock and camera shutter to save battery life.
3) Glance app on Nokia Lumia Windows Phone 8 devices enables users to take a look at clock and notifications when the phone is on standby mode. Turn off this service to save battery.
Navigate to Settings>> glance>> select peek. This allows you to see the glance screen when you hover hand over the phone. Also, do not forget to set the Start and End times.
4) Disable the Double tap to wake up phone feature to increase battery life. You may press the Power button to wake up the phone.
5) By default, the screen brightness of the Windows Phone 8 device is automatically set on medium. Head over to Settings>>brightness. Switch off the automatically adjust option and switch the brightness level to low, to consume energy.
6) Disable the apps, which runs in the background unnecessarily. Go to Settings>> swipe to application>> tap Background Tasks. Tap the apps you wish to block then tap block.
7) Turn on airplane mode, which turns off cellular data, Wi-Fi, Bluetooth and NFC.
8) If you are not using features like NFC and Bluetooth, turn them off to save energy. For this go to Settings>> tap + send or settings>> Bluetooth to switch them off.
9) If you have added an email account that does not need to be checked frequently, change the settings for how often your phone downloads new content from those email accounts. Instead of 30 minutes, either change it to hourly or even 2 hours or by manual request only. Head over to Settings>> email+accounts then click on a mailbox account. Now change the frequency under Download new content.
10) Go to Settings>> Lock screen>> now scroll to Screen times out after and set the screen to automatically switch off time for a shortest period of time, may be 30 seconds.
11) Users are advised to use Wi-Fi connection for internet, instead of mobile data connection. Also, keep the Wi-Fi on when the phone's screen goes off. Go to Settings>> Wi-Fi>> advanced and tap the Keep Wi-Fi on when screen times out option.
If you have already added your Wi-Fi networks at home or office, then stop the phone from scanning for new networks in the background. Go to Settings>> Wi-Fi>> advanced then uncheck Notify me when new networks are found option.
12) If you don't like uploading games scores and achievements to Xbox Live, disable the service from Settings>> swipe to applications>> games then turn off Connect with Xbox.
Users are also advised to disconnect the Xbox Music, when not in use. Navigate to Settings>> swipe to applications>> music+videos, then turn off Connect with Xbox Music. Besides, you may also turn off Xbox Music cloud collection.
13) Some updates bring bug fixes and optimisations, which are important for phone's battery life. Ensure that the device is running on the latest software by going to Settings>> phone update. For app updates, go to Store>> Updates.
[Source: Windows Phone Central]