Nokia has just confirmed the roll-out of Lumia Black update for its Lumia devices running Windows Phone 8. The update, including various new features and enhancements, has started for Lumia 1020 and Lumia 925, with other Lumia series devices to follow soon.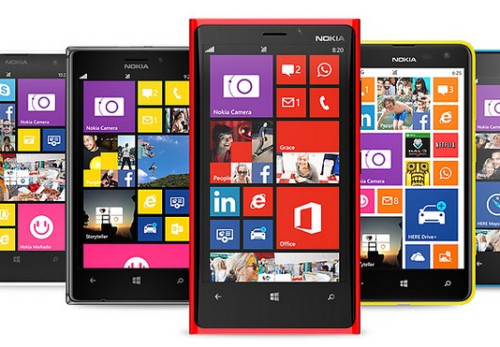 The Lumia Black software brings an array of new features, improvements in imaging and app updates. Below are the changes and improvements in the update.
Lumia Black update features
App folder: This is a Start screen feature for grouping similar apps and settings, while making it easier to personalise and organise the phone.
Nokia Glance screen 2.0: This saves time and taps by keeping important notifications such as phone, text, email, calendar and notifications from apps like Twitter, Facebook, Whatsapp or games visible at a glance on the phone screen.
Bluetooth LE: It will be coming to all Windows Phone 8 Lumia range for compatible gadgets like Adidas MiCoach Smart Run watch.
Nokia Refocus: This imaging app allows users to capture first and re-focus later. But this requires Windows Phone 8 models with 1GB RAM or more.
Nokia Beamer: With this users can beam documents, presentation or anything needs to be in HTML5-enabled screen by just scanning a QR core. But, the device should have 1GB RAM.
Nokia Storyteller: This app arranges photos by date and place and then locates then on an interactive map to create stories from the photos. This app is already available on Lumia 1520 and Lumia 2520.
Nokia Camera: This app combines two of Nokia's photography app: Pro Camera and Smart Camera, into one powerful and easy-to-use package. This app is already available on Lumia PureView smartphone.
Besides, the Lumia Black update brings raw DNG support, which is a lossless imaging format that enables users to be more creative with the photos, to Lumia 1020. Also, the update further refines the overall image quality on the Lumia 1020.
How to install Lumia Black Update:
Software updates from Nokia and Microsoft are safe to install, and your settings, apps, photos, and text messages remain safe and sound. Ensure that the device is charged properly.
Your phone notifies when an update is available.
Step 1: To view and install the update, tap the notification message and follow the on-screen instructions. You can install the update immediately or postpone it to some other convenient time.
Step 2: The update should take about 15-30 minutes, but it could take up to 60 minutes as well. You will not be able to use your phone during the installation process. If your phone restarts several times during the process, there is nothing to worry as this is completely normal.
Step 3: Update success. Now you may use your phone to enjoy the new features and enhanced experience.
Note: It is recommended to use a Wi-Fi connection for the update.
The availability of then update may vary, depending on the model, region and network service provider. Also, to manually check for the update navigate to Settings>> Phone Update.
[Source: conversation.nokia.com]