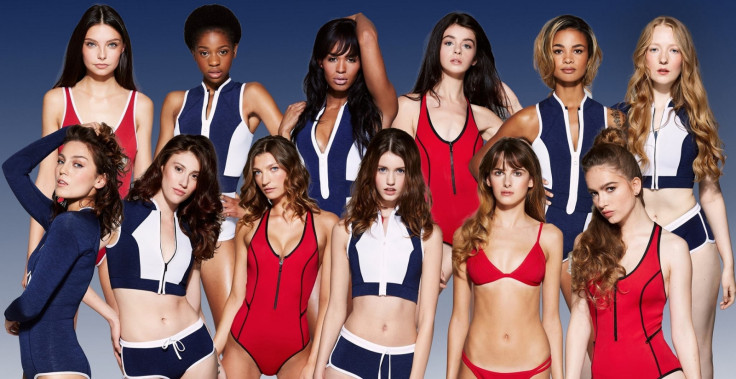 After battling it out with the top three finalists, this season's youngest contestant, Olivia Wardell was announced the winner of 2017 Britain's Next Top model. During the competition, the 18-year-old aspiring model coped with several challenges including learning to walk in towering stilettos.
Having aced the catwalk, the BNTM winner's excuse for being unable to perfect her sashay is down to her lack of fancy footwear, such as her ideal choice – Louboutins.
"I haven't got enough money to buy any yet," the competition winner told The Sun adding, "I need to buy myself a wedge and a stiletto, a little range of different ones."
Reflecting on her time in the Top Model competition and her struggle with walking in high heels, the former café waitress said, "I was a bit like a giraffe and I was looking at the floor a lot. It was like riding a bike for the first time, wobbling all over the place."
"After that I practised a lot and got a lot better. Once someone says something to me, I work hard to polish it," she added.
Wardell was crowned the winner after one of the toughest rounds in the series, where she and two other finalists – Jennifer Malengele and Alannah Beirne – had to strip down for a nude photo shoot in Cape Verde. And needless to say, the amateur was a bundle of nerves as she posed by the sea.
Fortunately for her, Supermodel Abbey Clancy – also serving as a judge – was around to share pearls of wisdom before the daunting shoot. "You're so exposed, you've got nothing on – you're wearing all your body," she advised.
Before beating the 11 BNTM hopefuls to the top spot, Wardell struggled quite a bit in the last round. Her competitor, Jennifer gave a close shot and ended up as the first runner-up during the finale.
However, with a Models 1 contract in hand – and campaigns for brands such as Boohoo and Dorothy Perkins – Wardell is prepared to break into the tough industry. She says, "I feel like I have the tools and skills of a model, so I think I'm ready for it."