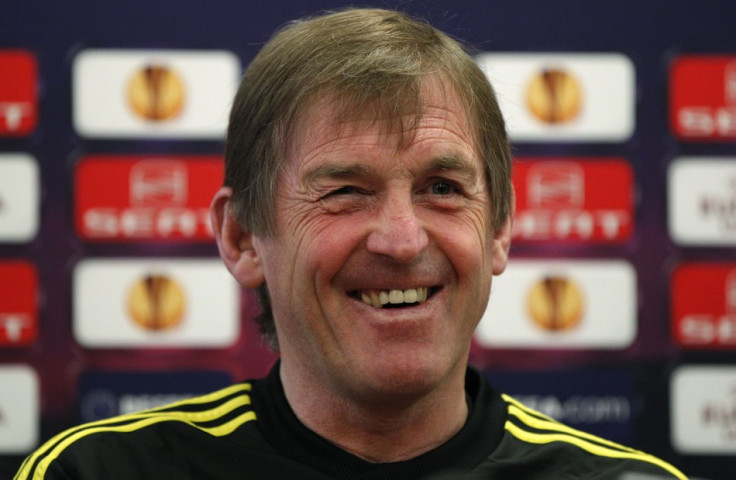 Liverpool manager Kenny Dalglish believes lifting the Carling Cup trophy would represent a significant milestone for his side.
The competition remains the only cup Dalglish has failed to win during his illustrious managerial career and the Scot remains adamant that a win on Sunday could inspire the club to further success.
Liverpool have gone six years without a trophy but Dalglish insists victory on Saturday would represent a remarkable transformation from where the team were 12 months ago.
"I think it's important that they get the accolades they deserve," Dalglish told the official Liverpool website.
"When I came to the club as a player, I may have been the only one who came in that year. I was walking straight into a really successful club, who had won the league, been to the Cup final and won the European Cup.
"Everything was set, everything was there. It was still a work in progress but where they were coming from was a really high standard.
"We weren't at that standard when I came back as a manager. We have to try and get there.
Sunday's trip to Wembley will be Liverpool's first visit since the infamous "White Suits" FA Cup final they lost to Manchester United.
In the intervening years, while Wembley underwent a period of rebuilding, Liverpool achieved notable success at Cardiff's Millennium Stadium - winning two League Cups and two FA Cups as well as a Community Shield double.
And Dalglish hopes his side can draw inspiration from the success a decade ago to jump-start another golden period in the club's history.
"We have given ourselves a chance by getting there and let's see how we get on," he added. "We're not going to jump ahead of ourselves or take anything for granted. It's going to be a really difficult game for us. It's just as huge a match for Cardiff as it is for us.
"If we want to have any designs on winning the match we need to play to our full capacity.
"We have still got a huge opportunity in front of us to make the season relatively successful. We've got the Carling Cup final, the sixth round of the FA Cup at home to Stoke and some really important league matches coming up.
"It could be a decent season for everybody. Irrespective of what happens in one game, we cannot carry it on into the next game.
"We have to start from scratch and prepare the best we can for Cardiff. Let's go one at a time and see where it takes us."