Over 1,500 flights, including some to the UK, have been cancelled after winter storm Saturn tore through the US east coast.
The Midwest and eastern regions were battered with snow and flooding in the third major storm to hit the area in five months. Superstorm Sandy devastated the area in October and Nemo struck in February.
FlightAware recorded 1,507 flight cancellations with major disruptions at Washington DC and Chicago airports.
Chicago's O'Hare International Airport reported six inches of snow, beating the 1999 record by two inches.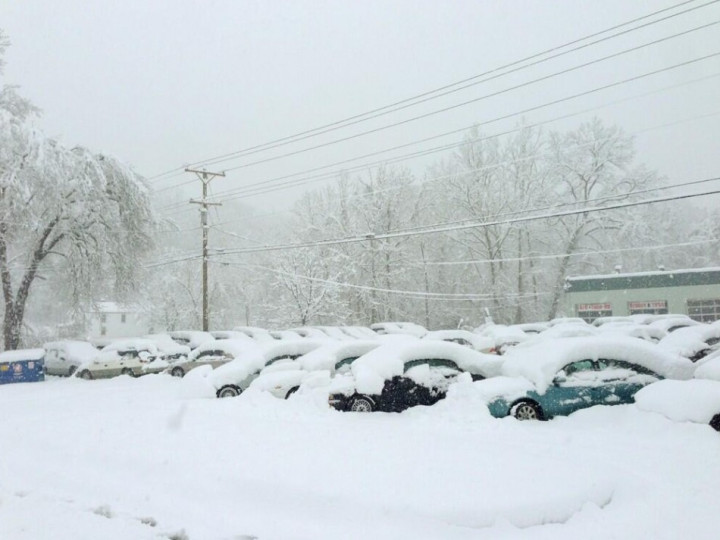 Ten Washington and Chicago flights to and from Heathrow were cancelled and other services were delayed.
The National Weather Service said: "Winter storm warnings and winter weather advisories are in effect for much of the Ohio River valley and Mid-Atlantic states, as well as portions of the southern Appalachians.
"Costal flood warnings and advisories are in effect for portions of the mid-Atlantic coastline from Maryland northward to Long Island and Connecticut."
The Weather Channel said high winds and the weight of the heavy snow would trigger blackouts in some states.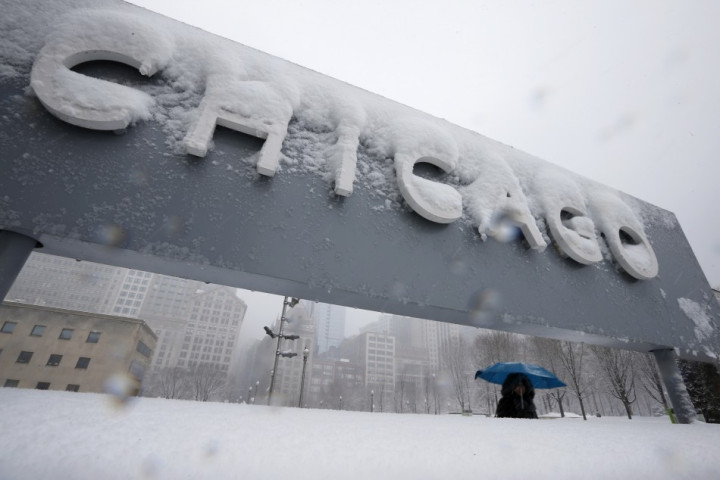 Areas most at risk of coastal flooding were Ocean City, Sandy Hook and Taunton, Massachusetts.
Up to 12in of snow was expected in Washington DC, rising to 18in in elevated areas in Virginia.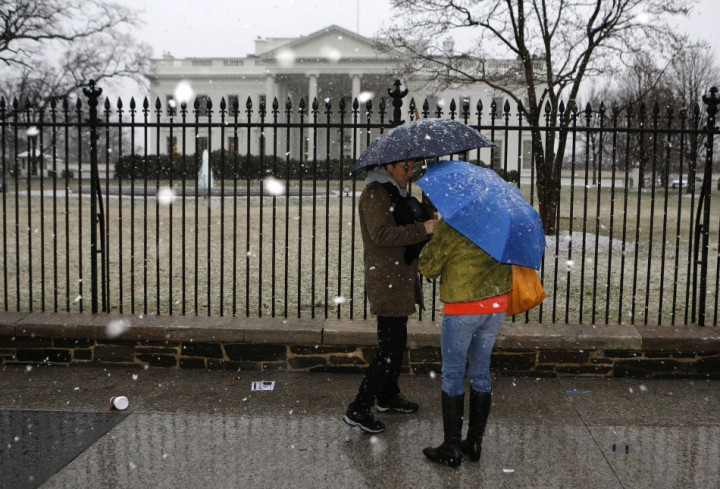 Almost 500 schools in Washington DC were closed along with federal government offices.
In Virginia, around 130,000 homes were without power.
"Whenever you're talking about that much heavy, wet snow and those winds of 20-30mph with higher gusts, there's a concern for numerous power outages," said National Weather Service meteorologist Jared Klein.