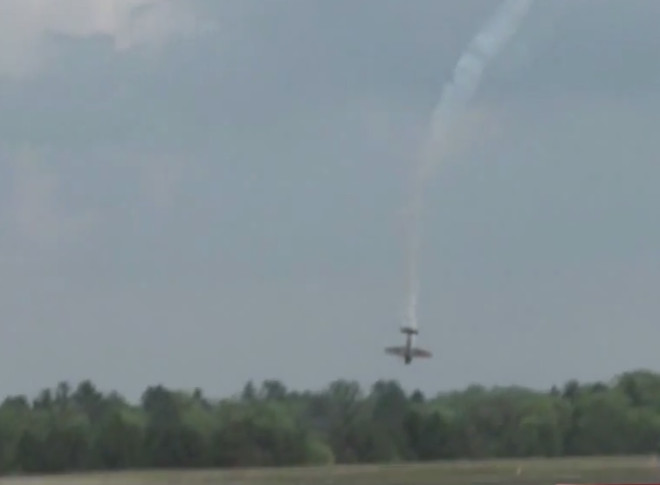 A daredevil pilot has died after his plane nose-dived and crashed into the ground at a US airshow in Wisconsin.
Shocked onlookers watched as the 47-year-old man plunged into a wooded area about 1,000 feet east of the airport runway.
He had been dazzling bystanders with his repertoire of barrell rolls and steep spirals before witnesses saw smoke coming from the plane shortly before the fatal plunge.
The crash happened at about 12:20 pm on Sunday at the Stevens Point Municipal Airport and despite paramedics rushing to the scene, the pilot, who has not yet been named, was pronounced dead at the scene.
He had been performing aerial acrobatics in a Russian-made 1993 YAK-55M, the Wisconsin Rapids Tribune reported.
Police ended the show and secured the scene. The Federal Aviation Administration and National Transportation Safety Board will conduct an investigation.
Melvin Burskey of Neenah was at the show. He told Stevens Point Journal Media he couldn't believe what he saw. He said there was a puff of smoke and then the plane went down.
The airshow lineup was to include aerobatic performances and World War II aircraft displays.
Police sargeant Tony Babl said: "We have responded to several plane crashes in the past. I do not recall any incidents at the airshow."