Wolverhampton explosion: Elderly woman trapped for hours in rubble of her home following unexplained blast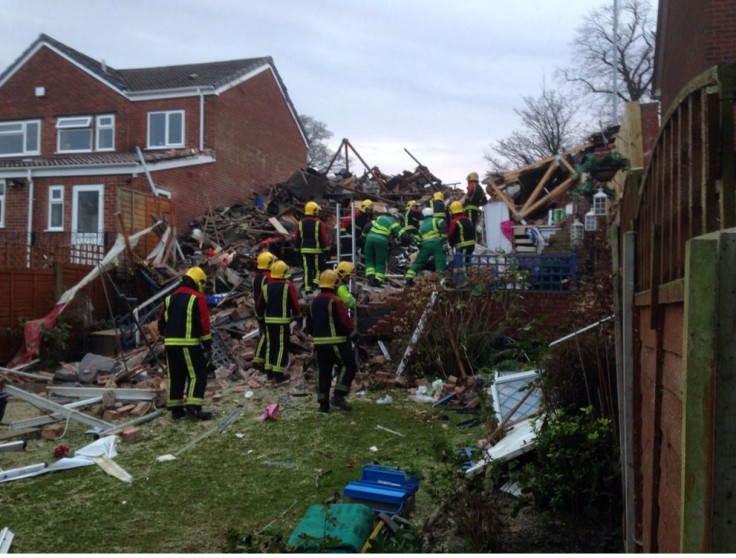 An elderly woman spent more than two hours trapped in the rubble of her home after it 'completely collapsed' following an unexplained explosion. The property in Penn Road, Wolverhampton was totally destroyed in the blast, rescuers said adding that neighbouring homes had been evacuated.
West Midlands Fire Service workers are now investigating the cause of the explosion and an air ambulance remains at the scene, eyewitnesses said. It is not year known whether anybody else was injured as a result of the blast.
Wolverhampton Police were called to the scene of the explosion shortly after 8am. They have been using Twitter to give updates on the situation all morning and eventually tweeted shortly after 10am that the elderly woman had finally been freed.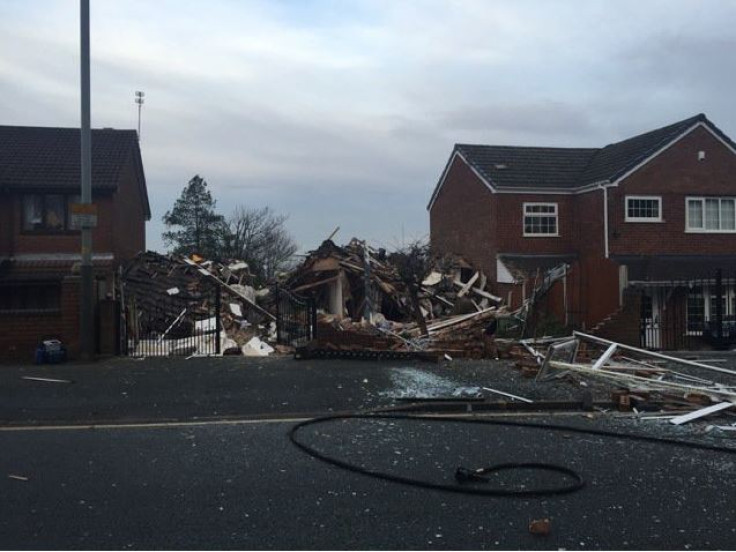 Earlier officers had claimed that the woman had already been removed from the rubble and taken to hospital but later withdrew that statement. As yet there is no update on her condition.
West Midlands Fire Service have not yet released any information about the cause of the explosion although they advise the public to avoid the area between Lonsdale Road and Claremont Road. Penn Road, which is closed to the public, is littered with rubble from the blast, according to the BBC.
West Midlands Ambulance Service tweeted photographs from the scene, showing the devastation at the property. The two storey building appears to have completely collapsed, taking down a garden wall in the process.
Neighbouring houses appeared to be untouched by the blast, although their gardens were littered with rubble. What appears to be a window frame, complete with unbroken glass, has been thrown far from the rubble, winding up leaning against a neighbour's fence.
Following the news of the rescue, locals took to Twitter to praise the work of the emergency services. They also voiced concerns for the elderly victim and wished her a speedy recovery.
© Copyright IBTimes 2023. All rights reserved.