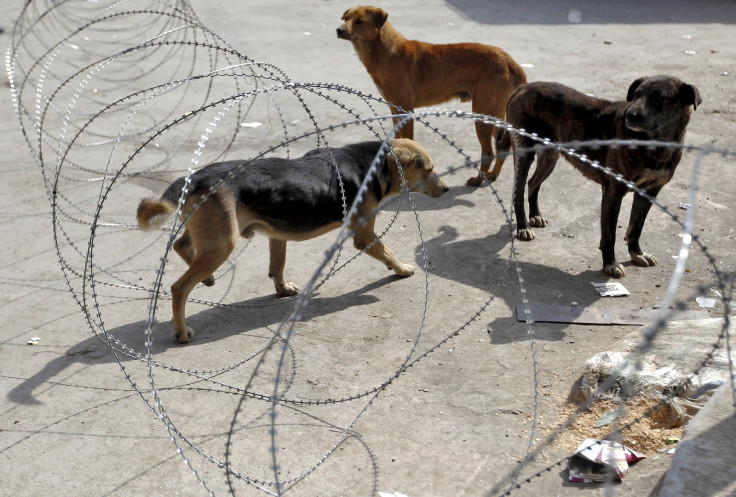 The body of a British woman was found mauled to death in northern Greece. Celia Lois Hollingworth was reported missing on Thursday (21 September) and is believed to have been attacked by wolves, a coroner said.
Hollingworth, from Bradford-on-Avon, Wiltshire went missing after visiting an archaeological site near Maroneia, the BBC reported. Greek authorities searching for the missing British tourist found a severely mauled human body on Saturday (23 September) on a mountain near the village of Petrota.
According to the Associated Press, authorities found documents belonging to the 63-year-old near the body.
Coroner Nikos Kifnidis said the cause of death remains unclear, as parts of the woman's body are still missing, the AP reported. The corner will perform an autopsy on Wednesday (27 September).
It was originally believed that Hollingworth was attacked by stray dogs. However, Kifnidis suggested that she may have been attacked by other wild animals, such as jackals or wolves. He told the AP that the skeletal remains he saw had been stripped of their flesh.
Hollingworth reportedly told family members, who she was speaking to over the phone at the time, that dogs were attacking her. "But the attack seems so ferocious it may as well have been wolves," BBC Athens producer Kostas Kallergis said.
Kallergis said the local coroner had said it was "almost impossible to tell for sure".
Greeks were shocked by the attack, the BBC reported. Though there are thousands of stray dogs in Greece, attacks on humans that have led to death are rare.
"There have also been attacks by wolves in remote mountainous areas but they are usually on sheep or other animals but rarely against humans," Kallergis said.
A spokesman for the Foreign Office said it was in contact with Greek authorities and was providing consular assistance to Hollingworth's family.