A 22-year-old woman has been blinded in one eye after an alleged acid attack at east London's Mangle E8 club in the early hours of Monday (17 April), police confirmed on Thursday.
She was among the 20 people who suffered chemical burns in the incident in Dalston, which police say was triggered following a fight between two groups. The chemical was reportedly sprayed on two men, aged 24 and 29, who remain in a specialist burns unit hospital in Essex in a serious but stable condition.
Another woman, 22, who was also injured in the attack, narrated the incident to the BBC. She said that the men on whom the "noxious substance" was thrown at were black, but their faces turned white due to the acid. Another victim said that she was not aware of any fight at the club until she felt burning sensation on her arm.
"I didn't clock until I got burned which is annoying because If there is an argument or a fight then my natural instinct is to walk away. I don't get myself involved in anything like that," she told the broadcaster, She declined to reveal her name. She added: "My burns and what I've got are not ideal and I hate the fact that they are going to scar and that I'm in pain with them."
Police are currently searching for Arthur Collins, 25, from Hertfordshire – the boyfriend of The Only Way Is Essex star Ferne McCann in connection with the Dalston attack. They have released his CCTV images and have urged people to locate the suspect, but not approach him.
Police have already arrested three people – two women, aged 33 and 52, and a 54-year-old man – following a raid at Collins' Broxbourne apartment, where they found a cannabis farm and illegal firearms. The 33-year-old has been arrested on suspicion of firearms offences, while the other two are accused of cultivating cannabis, according to the BBC.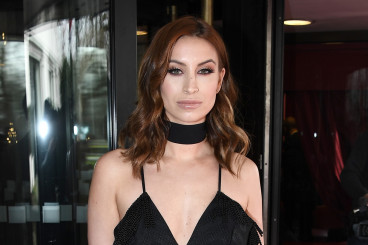 McCann has urged her boyfriend "to hand himself in" to the police, while she is cooperating with the investigating authorities.
It is still not known what chemical was sprayed on the revelers at the club. Detective Inspector Lee McCullough, from Hackney CID, told Sky News that the substance has been sent for analysis. He also urged eye witnesses to come forward and share information that could help them find the attackers.
Around 600 people were at the Sunday night event, including McCann's co-stars Jamie Reed, Jade Lewis and Chloe Meadows, and about 400 people were still in the building at the time of the attack.