A 34-year-old woman has died after having silicone injected into her buttocks in a New York basement by an unlicensed doctor who reportedly disappeared immediately afterwards.
Freelance television network employee Kelly Mayhew had travelled from her home in Maryland to a suburban house in the New York borough of Queens with her mother to have the dangerous treatment.
Immediately after the silicone was injected, Mayhew started gurgling and struggling to breathe, said her mother, who witnessed the entire incident. According to the New York Daily News the mother attempted CPR and told the "doctor" to call 911. Instead she grabbed her keys, ran out and drove away in a grey SUV. Detectives are still hunting for the woman, as well as the "family friend" who put Mayhew in touch with her.
Mayhew's mother then called 911, and by the time police arrived paramedics were administering CPR. She was taken to St. John's Episcopal Hospital where she died a short time later. The chemicals administered to Mayhew are being analysed by the city medical examiner's office.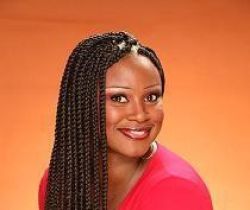 Mayhew had previously had five similar procedures without incident according to her mother. On social media she regularly boasted about her curves.
Mayhew worked for BET Networks, a Viacom-run network aimed at African-Americans. BET spokesman Jamie Owens said: "Our heart goes out to her family and we extend our deepest sympathies for their loss."
Mayhew's was the latest case of buttock surgery going wrong with deadly consequences across the US as part of a black market in backstreet plastic surgery. Similar deaths have occurred elsewhere in New York and Georgia, Nevada, Alabama and Pennsylvania.
In Mississippi last year Tracey Lynn Garner was convicted of the "depraved-heart" murder of Karima Gordon after giving her a silicone injection which resulted in an embolism.
In Florida Oneal Ron Morris is awaiting a verdict for allegedly injecting various chemicals including superglue and cement into victims, one of whom, Shatarka Nuby, passed away a short time later. If convicted Morris could face 100 years in prison.