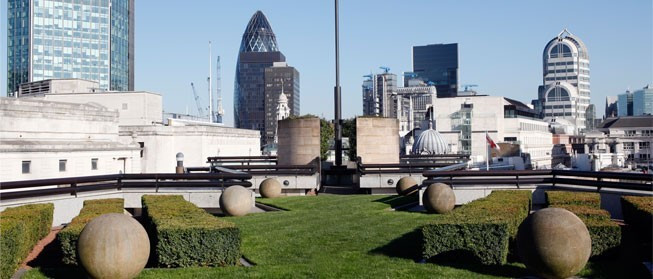 A businesswoman who died after falling 80ft from a rooftop restaurant is believed to have left goodbye letter at her home.
The woman, reported to be a 29-year-old City banker worker, jumped from the top of the Coq D'Argent building in front of more than 100 diners at the esteemed restaurant at No 1 Poultry. She has not been named.
She is said to have taken a sip of her wine and placed her handbag on the ground before jumping from the eighth storey.
Police are reported to have found a note in her pocket directing them to goodbye letters she had left for loved ones.
A man who was at the restaurant at the time of the incident told the Evening Standard: "The place was packed. There must have been 100 people. Everyone was just doing their usual, drinking and talking loudly. She must have walked to the corner and just jumped.
"I saw a handbag and a glass of wine that had obviously been the woman's. From listening to what people were telling the police it sounded like she had been quite collected, just taken a sip of wine, and then stepped over the edge," he said.
Staff at Trailfinders travel agent on the same street as Coq D'Argent also described the scene. One woman said: "I heard a scream and a thud. I thought my friend had fainted but I went over and saw it was not her. There was a woman, Indian, she was lying face down.
"Her leg was broken, there was a pool of blood around her head. I looked to see if she was breathing and had a pulse but she didn't."
The woman's death was the third at the restaurant. Stockbroker Anjool Malde died there in 2009 and City worker Richard Ford in 2007.
Malde's father Bharat offered sympathies to the woman's family.
"Another life lost, presumably in their prime, like Anjool's, with all the dreams and hopes gone in a second," he said.
"As grieving parents ourselves, we offer our deepest sympathies to them with the hope and wish that they will bear her loss with strength and fortitude. May her soul rest in peace."