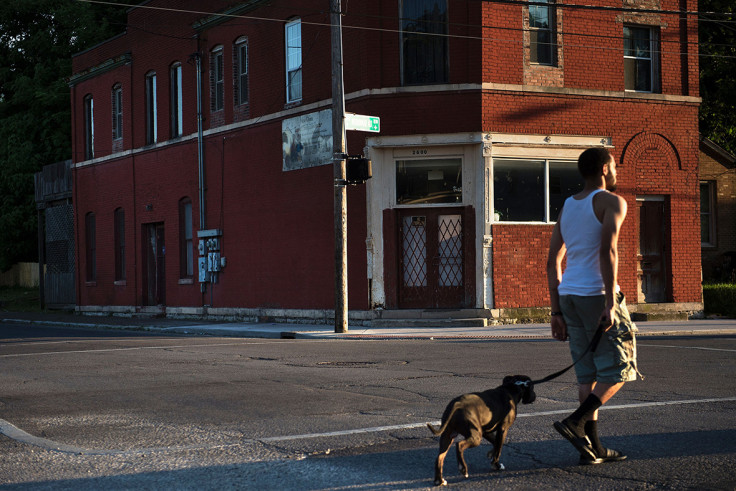 An argument between a woman and her neighbour's boyfriend over scrambled eggs ended in murder, said police.
Michael Renee Hamblen was arrested on Wednesday (17 January) following the killing of 26-year-old Jasmine Newsome. She died from multiple gunshot wounds to her "pelvis and vagina area" earlier this month, Louisville Metro Police said.
Newsome was attacked in her home, near the central Park Hill area of the Kentucky city in the afternoon of 6 January. She and Hamblen, 21, had previously argued over breakfast at home of her neighbour, who is the girlfriend of the suspect.
The pair quarrelled over how a pan of scrambled eggs should be cooked, said police.
Newsome returned to her home, but Hamblen followed her and dumped the pan of eggs on the floor and demanded she clean up the mess.
The suspect left but later returned with a gun and fired 10 shots at the victim, according to police. Newsome was taken to the University of Louisville Hospital, where she was pronounced dead later that afternoon.
At a pre-trial hearing Judge Delahanty said: "The victim's roommate and another were leaving the victim's home when the defendant returned again, and walked inside without consent. He fired numerous shots at the victim's pelvis and vagina area."
The Louisville man was charged with murder, tampering with physical evidence and possession of a handgun by a convicted felon. The weapon used in the murder has not been recovered.
Hamblen pleaded not guilty to all charges and his being held in jail on a $500,000 bail at Louisville Metro Department of Corrections.
The suspect has two previous domestic violence convictions in 2017 and 2014, according to his arrest report.