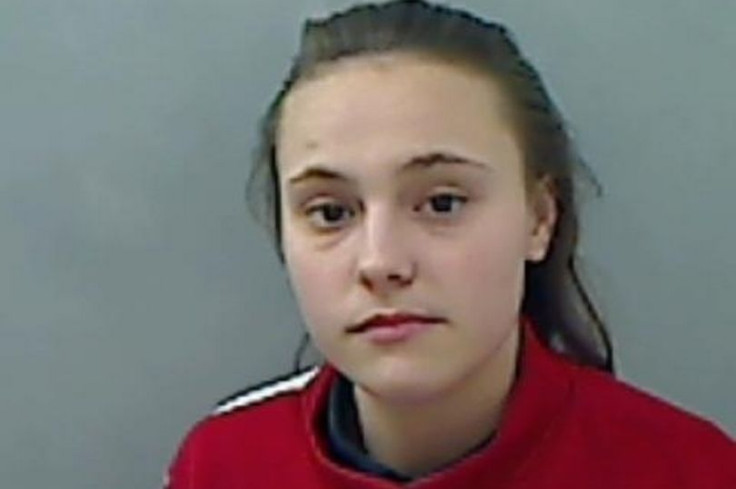 A 19-year-old woman who pretended to be teenage boys in order to groom and sexually abuse young girls has been jailed for nine years.
Chantelle Johnson, from Middlesborough, admitted to creating a string of young male personas in order to take advantage of three schoolgirls.
After messaging the girls, aged 12 and 13, on social media accounts such as Instagram, Johnson would meet up with her victims, disguising herself by covering her head with a tightly-fastened hoodie.
On one occasion while meeting one of the girls, Johnson faked an asthma attack in order to avoid the mum's challenge to take off her hood, reported Gazette Live.
Johnson's web of deceit also included lying about one of her fictional male identities having a younger sister who died and another having a terminal ill father.
Johnson even made three fake online profiles claiming to be the boy's extended family to help bolster the lie about the dying father.
The defendant admitted to arranging to meet one 13-year-old girl in last year under the guise of a boy named 'Drew'. Teeside Crown Court heard how online conversations between the pair evolved into a sexual nature and when they met, Johnson kissed and intimately touched the girl.
As part of a plot to gain sympathy from his victims, Johnson pretended the character of Drew had an eight-year-old sister who had died form heart complications, even meeting one of the girls dressed in black and telling her she had just come from her funeral.
Johnson also convinced another girl to send pictures of herself in her underwear by posing as a second boy called 'Nathan'.
Johnson admitted 12 charges of meeting girls following sexual grooming, causing or inciting a child to engage in sexual activity, sexual assault, causing a girl to be involved in pornography and perverting the course of justice. She also snapped a SIM card and deleted social media information in an attempt to evade getting caught.
She has now been sentenced to nine years for concocting the "sophisticated grooming process".
Upon sentencing, Judge Howard Crowson said: "I consider this was deliberate, well planned, targeted abuse of young girls.
"The case reveals a clear ability to manipulate and construct plausible lies which deceived the girls. It is unusual only because you are female, this type of offending is more often carried out my males."