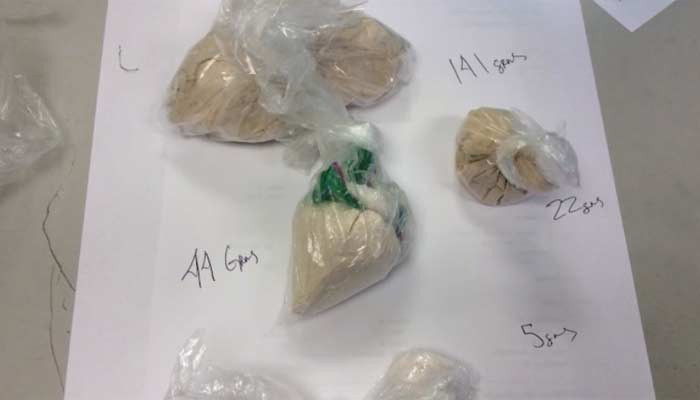 Police in Boston are praising the actions of an 11-year-old boy for dialling 911 after discovering his father's drug stash.
The youngster phoned the police and told them "I think my dad sells drugs" after he came across a suitcase full of heroin and fentanyl in the family apartment on Ferry Street, Massachusetts.
The drugs found by the boy are estimated to be worth more than $10,000 (£7,700, €8,900).
The boy's father, 40-year-old Yamil Mercado, later tuned himself to police. He has since been charged with drug trafficking and child endangerment.
"The kid knows the difference between right and wrong. He understands that this kind of lifestyle for his father isn't what is working," said Lawrence police Chief James Fitzpatrick.
"He's brave and insightful enough to know that this is a dangerous drug. I've seen over the years children exposed to this type of activity, but never having the wherewithal to contact police independently.
Fitzpatrick added: "I commend this young man for being brave enough to come forward and report that these dangerous substances were in his home."
The boy has since been placed under care of his grandmother.