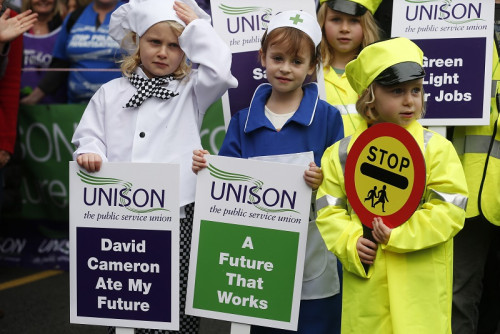 Women now make up two thirds of the UK's public sector workforce, but the state funded sector is shrinking fast.
According to the Institute for Fiscal Studies (IFS), which analysed the size and composition of the public sector workforce over the past fifty years, women now make up two-thirds of public sector workers – a proportion which has been growing over time.
The study found this is likely to continue to increase because women are more likely than men to work in areas where the budget is being relatively protected from government cuts.
"The public sector workforce grew by over 600,000 over the 2000s," said Jonathan Cribb, a research economist at the IFS.
"Even so, the scale of the reductions expected over the next few years looks challenging.
"If delivered, the 1.1 million drop in general government employment forecast by the Office for Budget Responsibility (OBR) between 2010–11 and 2018–19 would be almost three times larger than the previous drop during the early 1990s."
The research, which followed forecasts from the OBS, also revealed that sections of the country's public sector will have to endure headcount cuts of up to 40% as the UK government imposes its cost cutting plans.
Cribb added: "The workforce is a useful prism through which to look at the effects of cutting total spending whilst protecting the NHS and schools budgets from cuts.
"With limited falls in the health and education workforces the number of public sector workers in other areas could fall by 30-40% over the next five years."