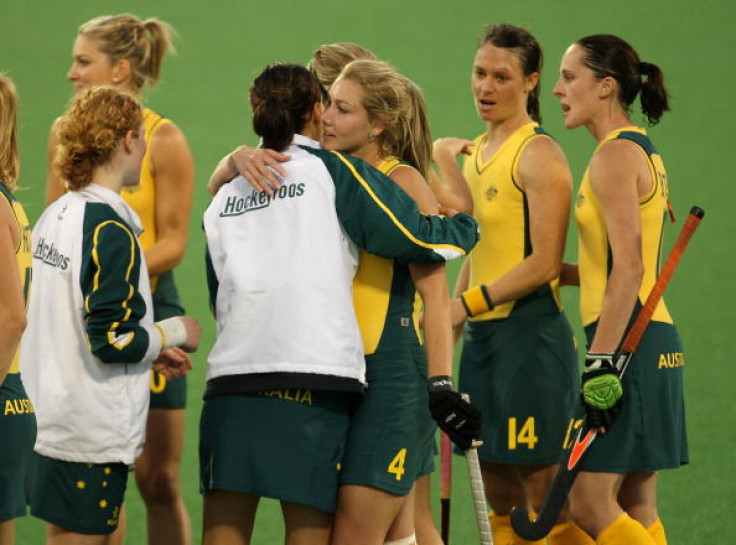 Australia take on the USA in the bronze medal game of the 2016 Hockey Champions Trophy at London on 26 June.
Where to watch live
Match starts at 4.15pm BST/8.45pm IST. Live coverage of the game in the UK is available on BT Sport1. In India, live coverage is available on Star Sports 4and Star Sports 4 HD. It can be viewed via live stream on StarSports.
Click here to find out how to watch the Women's Champions Trophy on TV, mobile and online abroad.
Overview
Australia come into this game looking to bag the bronze medal after finishing third on the points table with seven points from five games. The Hockeyroos thrashed hosts Great Britain 4-1 in their last encounter, with their forward line in particular putting up an impressive display.
The women from Down Under have momentum on their side and are expected to win this game considering the form they are in.
Despite entering this competition as the lowest ranked side, the United States of America ensured that they will at least have a chance to secure a medal after finishing fourth in the table with five points.
Their last game saw them play out a 1-1 draw against arch-rivals New Zealand and have Kelsey Kolojejchick to thank who scored for the team. Team USA are capable of surprising any team in their day and should not be taken lightly.
Team news
Australia
Goalkeepers:Rachael Lynch, Ashlee Wells
Defenders: Anna Flanaghan, Kirstin Dwyer, Jodie Kenny, Edwina Bone, Karri McMahon, Georgina Morgan, Madison Fitzpatrick
Midfielders: Casey Sablowski, Teneal Attard, Madonna Blyth, Jane Claxton
Forwards: Georgia Nanscawen, Ashleigh Nelson, Georgie Parker, Brooke Peris, Emily Smith, Kellie White, Gabrielle Nance, Kathryn Slattery, Mariah Williams, Kate Hanna, Stephanie Kershaw, Renee Taylor.
USA
Goalkeepers:Lauren Blazing, Jackie Briggs
Defenders: Ali Campbell, Lauren Crandall, Stefanie Fee, Ali Froede, Julia Reinprecht
Midfielders:Rachel Dawson, Katelyn Falgowski, Melissa Gonzalez, Katie Reinprecht, Michael Vittese, Emily Wold
Forwards:Katie Bam, Casey Di Nardo, Michelle Kasold, Kelsey Kolojecjchick, Paige Selenski, Kathleen Sharkey, Loren Shealy, Jill Witmer
Forwards: Martina Cavallero, Carla Dupuy, Carla Rebecchi, Delfina Merino, Maria Jose Granatto, Gabriela Aguirre.