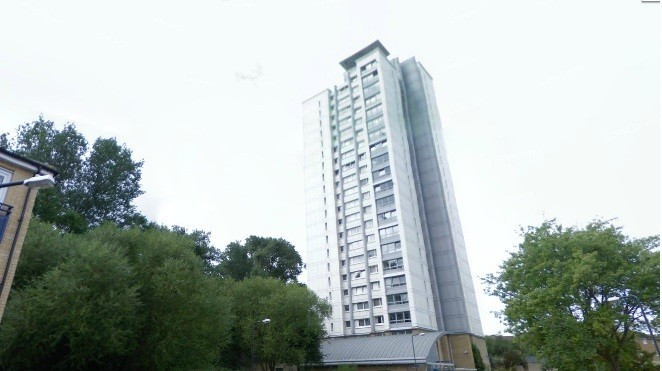 An 18-year-old woman has died after falling from the 17th floor of a tower block as police raided a flat in south-east London.
She fell from her bedroom window before officers arrested a man at the flat in Mulgrave Road, Woolwich, at around 9:30am.
Residents of the block say due to the way they are designed, it is impossible to accidentally fall out of a window of the flats.
One local described to the IBTimes UK the windows in the homes were configured in such a way that the young woman would have had to physically heave herself through a small gap three quarters of the way up the window frame. The flats do not have balconies so there is no where she could have been attempting to escape to.
The woman was pronounced dead at the scene. The man was arrested on suspicion of assisting an offender.
Police have refused to give further details of the incident and it is not known if the woman, who has not been named, was the target of the arrest warrant.
The incident has been referred to the police watchdog the Independent Police Complaints Commission (IPCC). The Metropolitan Police Service (MPS) Directorate of Professional Standards (DPS) is also investigating.
Police said they were waiting for a formal identification of the woman before releasing her name.