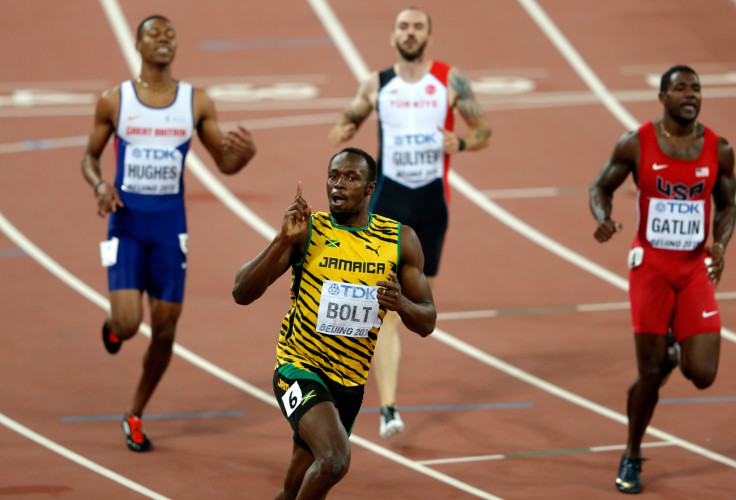 Usain Bolt has won the 200m Final at the World Athletics Championships in Beijing. After an astonishing start out of the blocks the Jamaican left Justin Gatlin in His wake, crossing the finishing line with an incredible time of 19.55 seconds at the Bird's Nest.
Four days on from edging past the American by a hundredth of a second in an enthralling 100m final, Bolt has now added a 10 th world championship gold medal haul, his fourth consecutive in the 200m event.
Gatlin scooped silver with a time of 19.74 seconds. He loses his title as the fastest man on the planet in the 200m event, having previously held the best time by two tenths of a second in 2015.
Brit Zharnel Hughes recorded a personal best with a time of 20.02 seconds but was only good enough for fifth place. South Africa's Anaso Jobodwana Claimed bronze with a national record of 19.87 seconds.
"It's great, a fourth win over 200m and it means a lot to me," Bolt told BBC Sport. "I'm happy to be a 10-time World Championships gold medallist, especially when people have been saying I would lose. For me I knew I had the utmost confidence. As long as my coach is confident I'm super confident. There was never a doubt that I would win this one. I'm number one."
Bolt's celebrations were briefly interrupted by an errant cameraman on a Segway who crashed into the 29-year-old as he waved to the crowd. "He tried to kill me, I don't know what was going on," Bolt joked.