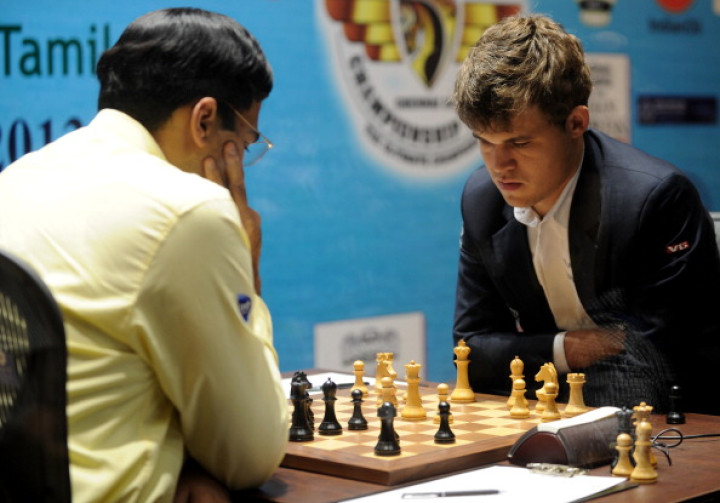 Game 10 of the 2014 World Chess Championship between Indian chess Grandmaster Viswanathan Anand and defending champion Magnus Carlsen has ended in a draw in Sochi on Friday.
The Indian chess Garndmaster was playing with the white pieces and with two more rounds remaining in this year's event in Russia, the World No 1 is still leading by a point as the latest score is 5.5-4.5 in Carlsen's favour.
The 10th round of the World Chess Championship saw Anand start the game on a brighter note and had a very good chance of converting Game 10 into a win. However, as the game progressed, Carlsen managed to restrict the 44-year-old and avoid a defeat.
The game on Friday ended after 32 moves and Anand started to put pressure very early in the game. The five-time world champion is known for his better endgame, but was unable to convert this into a win, which has now given the advantage to Carlsen.
The 23-year-old defending champion is still leading by a point after winning a game more than his opponent so far. After drawing the latest game, Carlsen has an upper hand with two more games remaining in the 2014 World Chess Championship.
At this year's event, no player has won while playing with black and Carlsen will play with white pieces in Game 11 on Sunday. There will be a rest day on Saturday an Anand will be hoping to push for a win while playing with black.
A defeat in Game 11 for Anand will see Carlsen retain his World Championship with a game to spare.