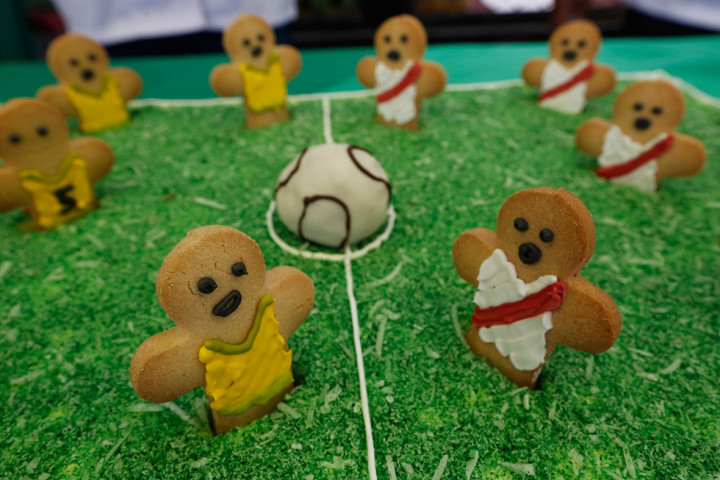 Football crazy, football mad. The UK is arguably the most enamoured nation on earth when it comes to the beautiful game, so it's no surprise that day-to-day life is turned upside down when the greatest footballing spectacle on the planet rolls around, and our working lives are not exempt from this.
The World Cup has an overwhelming effect on the nation as a whole, but rarely does it ever resonate with and excite a department more than sales.
The Brazilian timezone means that supporters will need to adjust their body clock to catch all the action.
Here are five tips to make sure you and your employees embrace the football carnival this summer without impacting on team performance:
Anticipate absenteeism
Football fans will want to watch their beloved team play no matter the circumstances, which means three things: late nights, a few drinks and possibly unplanned absences.
Make sure this is addressed well beforehand; be upfront with your team about what is expected of them, and where you are willing to compromise. This encourages staff to request time off in advance, allowing you all to work against a clear plan and minimise any foul play.
Inspire performance
Use the event as a platform to get everyone excited about scoring some goals of their own.
Offer your teams a reward scheme where performance and results are met with time off, maybe even book a table at a sports bar for your star players to enjoy the big game.
The atmosphere of collaboration and vibrant buzz of the World Cup should serve to lift spirits in, as well as out, of work.
Be flexible
While there is no obligation to allow time off for employees to enjoy international football matches, it should be an option. Offer some flexibility on working hours and location - a little understanding and accommodation can go a long way when improving team morale.
Think of everyone
An overwhelming majority of people in the UK are massive football fans, but that doesn't mean everyone is.
People who don't enjoy football can often feel frustrated and disenfranchised when their lives are made to revolve around the World Cup. Make sure you offer alternative rewards and the same privileges to those people over the course of the tournament.
Reflect on the experience
When the World Cup finally comes to end and normality resumes for you and your team, conduct a thorough post-match analysis of the event - what worked? What didn't? What would you do differently next time?
Not only will you learn a lot from the experience, but in four years' time you will be well equipped to take on a bigger and better team through the next World Cup on a path to glory.
With the opening ceremony just a week away, I wish all football and business teams the best of luck for the duration of the tournament.
Christopher W Cabrera is the Founder and CEO of Xactly, a leader in sales performance management software, and an expert in bonuses and compensation.
Cabrera has recently released a book, 'Game The Plan', which shows companies how to use real-life data to create highly customized incentive strategies that systematically inspire peak performance.