A photo of a gay couple sharing an intimate moment in St Petersburg, Russia, has been selected as the World Press Photo of the Year 2014. The winning picture is part of a larger project by Danish photographer Mads Nissen called Homophobia In Russia.
Life for lesbian, gay, bisexual or transgender (LGBT) people is becoming increasingly difficult in Russia. Sexual minorities face legal and social discrimination, harassment and even violent hate-crime attacks from conservative religious and nationalistic groups.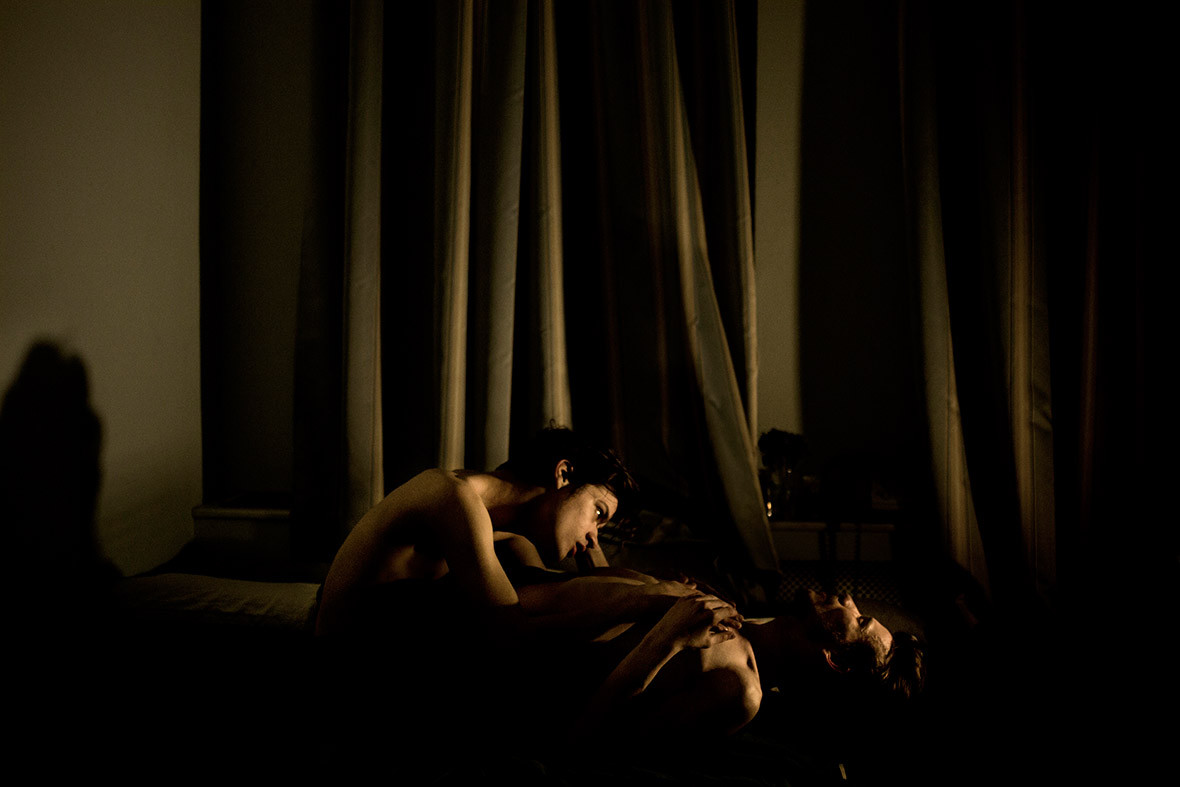 World Press Photo jury chair Michele McNally said: "The winning image needs to be aesthetic, to have impact, and to have the potential to become iconic. This photo is aesthetically powerful, and it has humanity."
Jury member Pamela Chen said: "I was hoping for a picture that was open and multi-layered, not only about a single event, but a global issue. Today, terrorists use graphic images for propaganda. We have to respond with something more subtle, intense and thoughtful."
The contest drew entries from around the world: 97,912 images were submitted by 5,692 press photographers, photojournalists and documentary photographers from 131 countries.
IBTimes UK presents a selection of the winners; see a full gallery at www.worldpressphoto.org/awards/2015