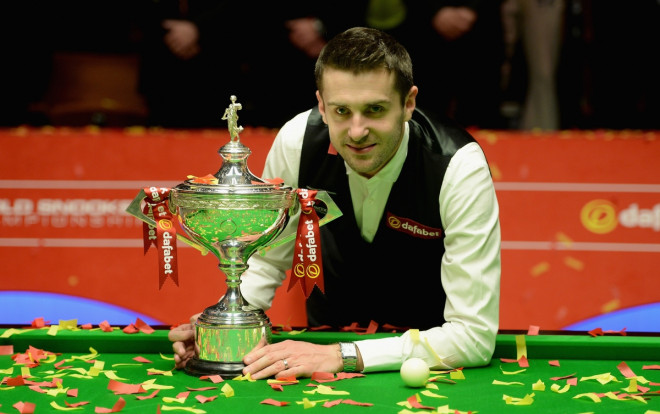 Mark Selby completed a stunning comeback to shock five-time champion Ronnie O'Sullivan to win his maiden world snooker championship title at the Crucible.
Selby prevailed 18-14 after winning seven of the 11 frames in the evening session in Sheffield to complete the career triple crown after previous victories at the Masters and the UK Championship, the ninth player to do so.
O'Sullivan was chasing a third successive title and a sixth of his illustrious career but despite holding a 10-5 lead at one stage on day one struggled to reproduce his best form.
"Amazing really," the 30 year old said. "If you're going to win the world championship you want to do it with Ronnie in the tournament and there is no better feeling than to do it in the final."
Victory sees Selby reclaim the world No.1 spot.