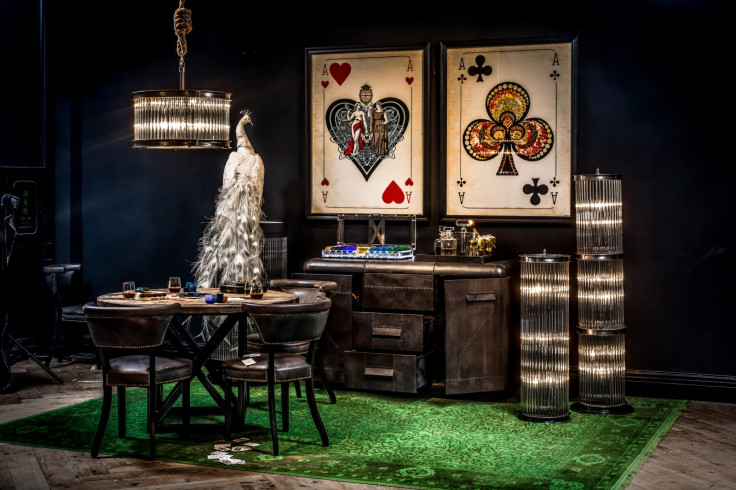 Dubbed the World's Greatest Bar Crawl, the first ever luxury drinking tour has been launched designed for the ultimate connoisseurs of fine beverages. Presented by VeryFirstTo.com the unprecedented month-long tour of the World's Most Alluring Secret Bars features hidden watering holes located in 10 cities across the globe including Geneva, Singapore, Hong Kong, Melbourne and LA.
Set in spectacular locales the venues include everything from inviting speakeasies and stylish lounges to the glamourous and the more quirky bar settings, such as Bathtub Gin; Blind Barber; Death & Co; Employees Only; Evans & Peel Detective Agency; Fall From Grace; Happiness Forgets; The Back Room; and The Butcher.
Not only does the trip take in the cultural highlights of each city as well as privileged access and insights into the various bars, the itinerary includes a range of activities that include a talk from world-renowned bar expert and author Christine Sismondo; a cabaret and outstanding music performances; and cocktail making classes from the world's top mixologists.
The unique bar experiences celebrating the Golden Age of drinking will include beverages of the finest quality, crafted by award winning bartenders at award winning bars, offering a plethora of the world's most imaginative alcoholic creations including: Bad Spaniard; Maple Bacon Bourbon; Popping Corn Cocktail; and White Zombie Doctor.
At the end of the one-of-a kind tour, participants will be presented with a beautiful bar of their own courtesy of British furniture and interiors company Timothy Oulton.
Marcel Knobil founder of VeryFirstTo said: "This must be the most attractive ever trip for connoisseurs of drink who also want to recapture the thrill, surprises and atmosphere of the prohibition period. And having seen Timothy Oulton designed interiors immaculately recreating the speakeasy, we couldn't resist presenting clients with its furniture at the end of the trip."
Timothy Oulton, Founder and Creative Director of his eponymous global brand, comments: "Entered via anonymous doorways and secret stairwells, the speakeasy was a place mentioned in hushed voices, an exotic taboo, somewhere to let down your guard and enjoy a stimulating bit of atmosphere. Timothy Oulton's new speakeasy-inspired Hudson collection is all about having people over, enjoying a drink and letting go. That ever so slightly defiant streak that insists on having a good time and going on a little later – something we expect the participants of The World's Most Alluring Secret Bars trip to do".
The trip is managed by luxury travel specialists Hurlingham Travel.