Renowned sand artist Sudarsan Pattnaik claims to have sculpted the world's tallest sand Santa at Puri beach in the eastern Indian state of Odisha. He has created a 45-ft high Santa with a message for world peace. The picture of the sculpture is being widely circulated on the internet.
In an interview with IB Times UK, Pattnaik said every Christmas he chooses an international theme related to humanity. "I carved a Santa Claus which is 45-ft high and it took around 22 hours and the help of 20 of my students to build it; and this year, the theme is world peace," he said.
Expressing anguish over terror attacks in various parts of the world, Pattnaik said he chose the theme to spread the message of peace and happiness. When asked whether his sculpture was eligible to enter the Guinness world records, he said the message was more important and what really mattered was public appreciation. Pattnaik said he had sent details of the sculpture to Guinness and was awaiting its response.
"My world's tallest Sand of 45-feet high with message #WorldPeace at #puribeach India," he wrote on his Twitter account.
Santa's was not the only statue Pattnaik sculpted on Christmas eve. The 38-year-old award- winning artist also erected sculptures of Mother Mary and Jesus.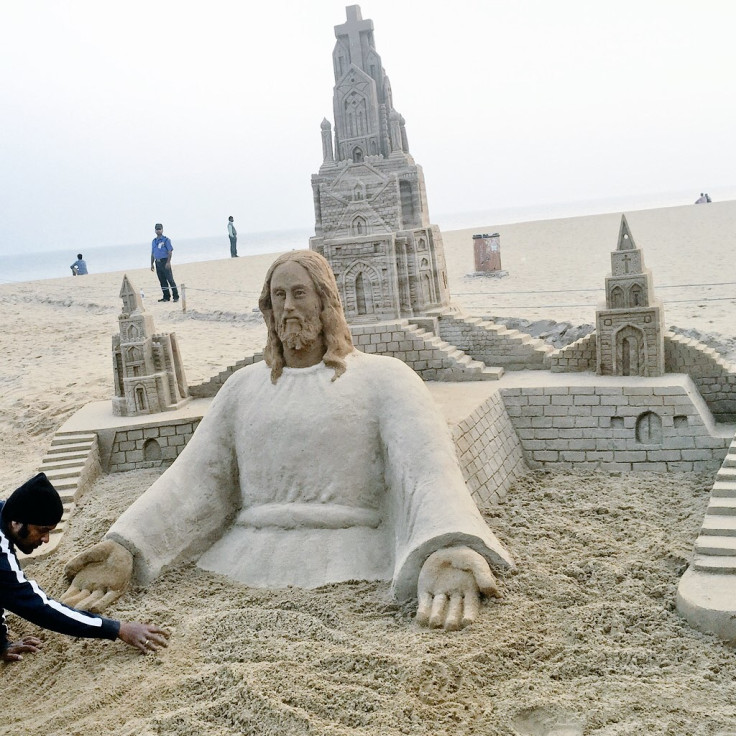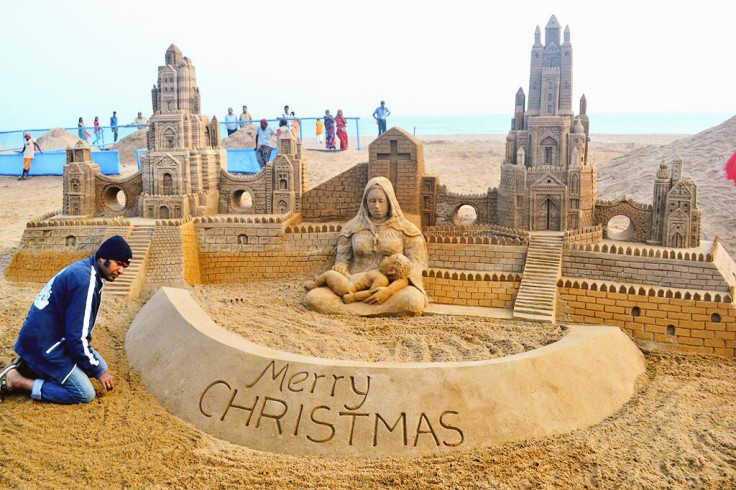 Apart from creating sand sculptures with unique themes, the artist is popular for sending peace messages around the world through his art. A touching sculpture of Aylan Kurdi, the Syrian boy who died in sea, made by the artist drew global attention towards his art.