Worth the $200m? James Harden's Adidas trainers ridiculed after NBA star signs record-breaking deal
Harden signed lucrative deal spanning 13 years with sportswear brand in August 2015.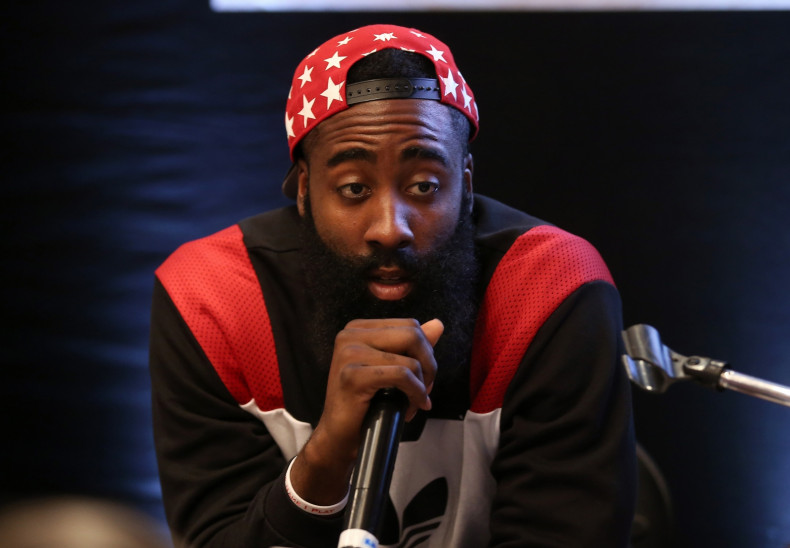 Houston Rockets player James Harden was expected to hit the ground running with his $200m (£150.9m) Adidas deal. Unfortunately, fans aren't too impressed with what are reported to be the NBA star's debut trainers with the sportswear brand.
An unofficial photo of the 26-year-old's Harden 1 Triple Black trainer was published by website SneakerWatch on 23 August. According to the photo, the footwear boasts a deep brown finish with what the website described as a " synthetic or leather upper" with a "contrasting mesh detail" and an embossed logo on the rear.
The footwear is expected for release in December and Harden is yet to comment on the premature reveal. However, fans are already reviewing the shoes and reaction so far is mostly on the negative end of the spectrum.
One Twitter user joked: "James Harden really made sneakers for grandpa Joe from Charlie and the Chocolate factory," while another said: "I refuse to believe these are the new James Harden sneakers, these the no-slip joints that the restaurant provides."
Another critic questioned: "Were those James Harden Hobo 1s real shoes or were they someone's joke?" and another quipped: "James Harden was the 2015 MVP runner-up but he's DEFINITELY the '16 MVP in ugly ass shoes." Another chimed in: "Adidas paid James Harden $200 million to sign shoe contract & this is the end result. Shoes looking like burnt toast," while one other said: "Uggggggh - James Harden ?!?! what were you thinking when you approved of these shoes ?!?!"
In August 2015, it was reported that California-native Harden had signed the major deal with the sportswear giant spanning 13 years. The partnership is one of the most lucrative in sporting history following in the footsteps of Lebron James' lifelong deal with Nike to the tune of an estimated $1bn and Stephen Curry's venture with Under Armour. Not all have been successful though.
Golden State Warriors' star player Curry was heavily mocked when Under Armour debuted his Curry Two Lows in June 2016. Summing up the general consensus, one Twitter critic described the shoes as: "Versatile. Perfect for a morning of mallwalking, or for the 4:30 Early Bird Dinner at Golden Corral."
It appears Harden was very hands-on when creating his signature shoe – which he may now regret disclosing given the first reactions. The sports star told Fox Sports in July 2016: "Yeah, we've been working on it for a minute. I'm all-in, so every detail, everything you see in the shoe is definitely going to be me. A lot. A lot. We have meetings all the time, asking me about different parts of it. It's a constant communication, and for my first shoe that I got my hands on, I want it to be a piece of art."
Harden's fans agree that it is a "piece of art" – but not a very good one in their opinion. Other reactions to the Harden 1s include: