Willy Wonka's great glass elevator is becoming a reality thanks to a German engineering firm that has developed the world's first cable-free lift that can travel horizontally and vertically.
German multinational conglomerate ThyssenKrupp has launched Multi, a maglev elevator system running on rails that act as linear motors, whereby electromagnetic fields propel and accelerate the lift cabins up, down, left and right.
Like Roald Dahl's beloved children's book, it sounds like a slightly mad idea, but the Multi system is actually part of ThyssenKrupp's vision for reinventing the shape of high rise buildings.
The current rope and pulley lift system has been in existence for the last 160 years and not much has changed. It takes up a lot of space and is inefficient, meaning it is hard to get the best functionality, design and shape out of the building, and having to queue for lifts wastes a lot of time.
How it works
Instead of having elevator shafts that run vertically from the roof to the ground, the firm has imagined a series of shafts whereby the lift can travel up and then turn and travel across the shafts horizontally before heading back down again, using 90 degree turns.
This creates a flexible continuous loop system similar to a metro train service whereby a lift can arrive every 15-30 seconds, even though there are fewer shafts in this system compared to standard elevator systems.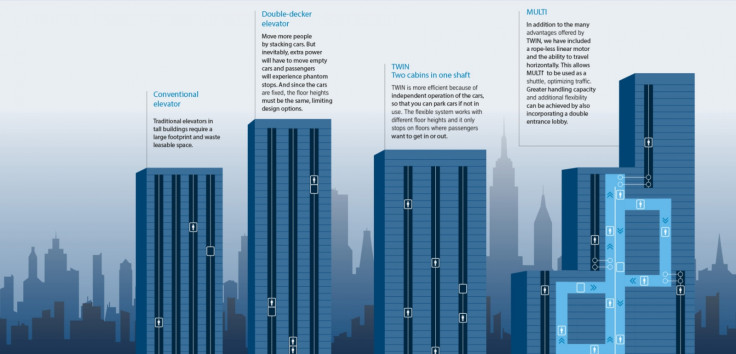 The technology runs on magnetic levitation (maglev), which is the same technology already used in bullet trains and proposed for the supersonic-speed Hyperloop transport system. This is necessary because standard rope and pulley lifts are currently only able to rise to a maximum height of 500m (1,640ft).
To ensure that people stay safe on the maglev elevator, the bottom of each lift cabin has been reinforced to be able to withstand the impact of the cabin free-falling at terminal velocity – i.e. 40 tonnes travelling at 160km p/h, according to Wired UK.
Maglev costs a lot more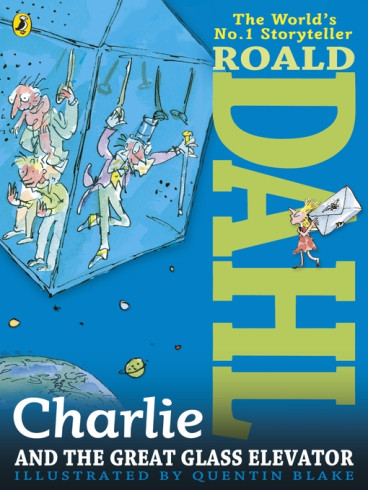 ThyssenKrupp first mentioned its concept for an unconventional lift in 2014, but at the time, it was thought that it would take a long time for anyone to realise the technology.
The German firm, which is one of the world's largest steel producers, has beat the estimates, and it already has its first customer – the Mutli lift will be installed at the East Side Tower in Berlin being developed by OVG Real Estate.
People can also test out the maglev elevator at ThyssenKrupp's R&D centre in Rottweil, which features 12 test shafts and lift cabins travelling at the speed of up to 18m per second.
The technology is exciting, but even though it is faster and more efficient, it might take a while for these lifts to be installed widely in buildings, as Multi costs about three to five times higher than conventional elevators.