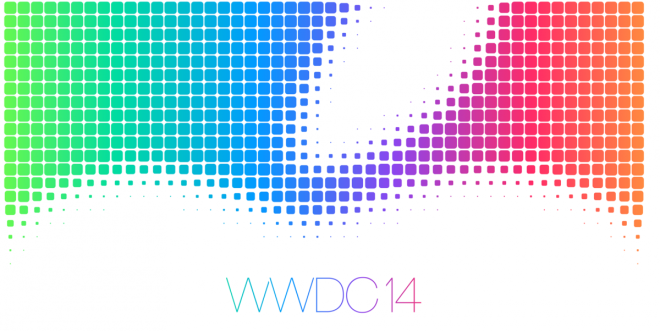 While the launch of iPhones and iPads are seen by most as the glitziest events in Apple's calendar, for many the annual Worldwide Developer Conference (WWDC) is much more interesting, as this is where Apple's road map for the coming years is laid out.
Typically software-focused, the unveiling of the latest versions of iOS and OS X give developers, journalists and Apple enthusiasts an insight into where the company sees its future lying.
At this year's event, which kicks off on Monday, 2 June we expect to hear about iOS 8 and Mac OS X 10.10, but we are also likely to see an indication of Apple's expansion into other areas, from TV to home automation and of course wearables.
Here we look at all the big announcements we expect from the WWDC keynote which kicks off at 10am local time (5pm BST) next Monday:
---
iOS 8 (codenamed Okemo)
---
Following the radical redesign with iOS 7 last year, iOS 8 is likely to focus on updating its feature set.
The big update to iOS this year will be the addition of Healthbook, a new centralised location for collecting everything to do with fitness (calories burned, steps taken) as well as medial information (blood pressure, blood sugar levels). The app would integrate information from other apps which work with third-party peripherals such as the Jawbone Up or Withings Smart Body Analyser.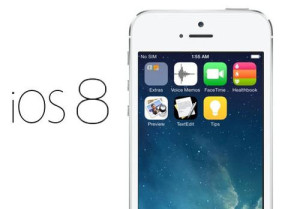 Of course the launch of a dedicated app like this just increases the expectation that it will work with the hotly anticipated iWatch device which Apple is set to release this year (see below for more).
Elsewhere Apple is set to give its maps solution a big overhaul including indoor mapping to work with iBeacon, the addition of bus and train information which has been absent since Apple ditched Google for its own Maps service; and even augmented reality to add a layer of information over the real world using the iPhone/iPad's camera.
Among the other big additions expected in iOS 8 are TextEdit and Preview apps which have been brought over from OS X, a standalone iTunes Radio app, integration of Shazam and potentially an Siri API for developers to allow the feature be used in non-Apple apps.
---
OS X 10.10 (codenamed Syrah)
---
OS X 10.10 is set to get the Jony Ive treatment in the same way iOS did last year.
OS X 10.10 will replace OS X 10.9 or Mavericks which was launched at WWDC last year, and while that update focused mainly on tweaking the performance of Apple's operating system, the new software will see a radical overhaul of how OS X looks and feels.
iOS 7 was a stark departure from the skeuomorphic-heavy iOS 6 with the design much flatter and stripped back. While reports suggest that Jony Ive is overseeing a "significant" overhaul of the OS X design, it is unlikely that we will see as radical an overhaul as iOS 7 was compared to iOS 6.
The details of the changes have been kept very much under wraps (as per Apple's usual practices) with one source telling Mark Gurman at 9to5Mac that none of the mockup appearing online are an accurate representation of what Mac OS X 10.10 actually looks like.
---
iHome
---
A report earlier this week suggested that Apple is ready to launch a new platform for connected devices for the home.

It would bring together the disparate group of products (Philips Hue, Nest Protect etc) which you can already control using your iPhone, but Apple would certify the products, as well as launching a new brand and logo for the division.
It is unclear if Apple will show its hand at WWDC next week but the company will want to get a foothold in this market before competitors like Google, Samsung and LG get too far ahead.
---
Apple TV
---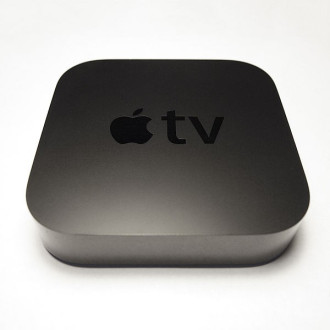 Apple has been rumoured to be working on an major update for its Apple TV set top box for a while now, and WWDC 2014 could be when we finally get to see what it has been working on.
The new device could tie in with the company's push into the connect home, with the refreshed Apple TV acting like a hub to connect the various devices through your home.
We could also see Apple finally launch an app store for Apple TV, something has has been an obvious gap in the company's offering.
With the release of an SDK to developers, Apple could be ready to embrace mobile gaming on your TV, either using your smartphone as a controller or using a special controller such as Amazon unveiled with its Fire TV set-top box.
With Google set to unveil its new Android TV platform at Google I/O later in the month, Apple will want to remain relevant in this fast-changing space and build on the somewhat surprising success of Apple TV in recent years.
---
iMacs and MacBooks
---
While WWDC is very much a software and developer-focused conference, Apple has used it in the past to unveil some new hardware, including the first look at the new Mac Pro last year.
The first and most interesting new product could be a budget iMac. Customers ordering the current generation of iMacs have seen shipping times slipping from 24-hours to 2-3 business days along with other retailers selling out of certain models - indicating a refresh is on the way.
The move would also confirm speculation from renowned Apple analyst Ming-Chi Kuo of KGI Securities who predicted a budget iMac last month.
However another Apple watcher with an impressive record of predicting what Apple will or won't announce - Jim Dalrymple of The Loop - responded to Kuo's suggestions with a single word:
The MacBook Air could be in for a major revamp, which Apple widely reported to be working on a 12in version of its market-leading laptop, which would bring the Retina display from its MacBook Pro line as well as an even thinner and lighter chassis.
---
8GB iPhone 5s
---
Another prediction from Kuo - and another one shot down by Dalrymple - is that Apple is set to introduce an 8GB version of its iPhone 5s following the introduction of an 8GB version of the iPhone 5c earlier this year.
The suggestion is that an 8GB version of the company's flagship phone will shore up flagging smartphone sales, but considering the fact that there is no microSD card slot available and iOS will take up a significant chunk of that 8GB, then we're not sure how appealing an 8GB iPhone 5s will be anyway.
---
iWatch
---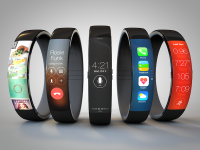 Will Apple finally unveil the much talked about iWatch at WWDC?The answer is that no one really knows.
However, considering that Google will reveal the first raft of Android Wear smartwatches from LG and Motorola (and possibly others) at Google I/O later in June and considering the amount of resources Apple seems to be putting into the development of the iWatch, a surprise reveal is not totally out of the question.