John Cena during a recent interview with the US Weekly opened up about his private life, giving his fans a glimpse into his relationship with fellow wrestler Nikki Bella. The 39-year-old WWE star admitted to not being "perfect" as he went on to reveal how he and his 32-year-old girlfriend make their relationship work.
Gushing about his romance, the professional wrestler told the magazine that he has something "extremely special" with Bella.
"She's truly the love of my life, and she deserves to be treated as such," the Legendary actor said during the interview.
"Because we're in the same industry, she truly understands that there will be fans that are looking for a different sort of admiration, but it takes two to be disrespectful, and I would like to think that in most every encounter, I try to treat her with as much respect as I can," he added speaking about how his Total Divas partner handles the female attention that Cena receives.
Cena has donned different caps in his professional life — as an actor, wrestler, rapper, and even reality television show host — with finesse, however, he admits to not being perfect in his personal life all the time.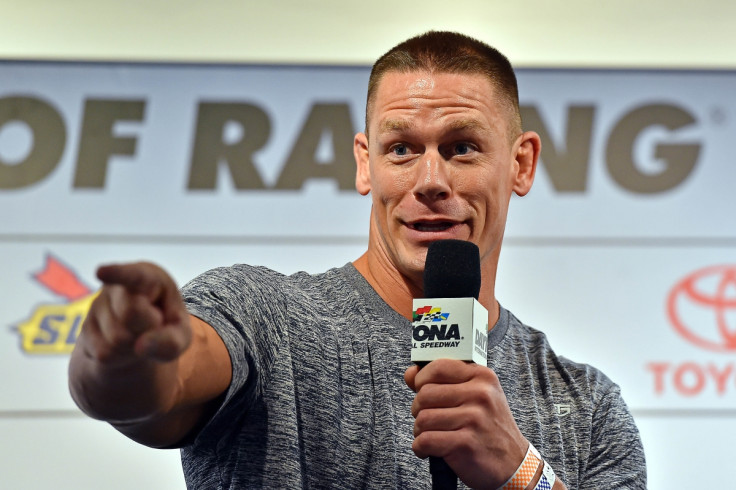 "And I'm not perfect," he said adding, "I eff up a lot, but that always goes through my head, to try to treat her with respect."
Meanwhile, the WWE superstar is "full-blast in preparation mode" to host the 2016 ESPY Awards on Wednesday, 13 July. As he gets ready to host the ESPYs for the first time, the Trainwreck star promises a "spectacular show" that is "inspirational and motivational."
Apart from the ESPYs, Cena will also be seen hosting the 2016 Teen Choice Awards on Fox on 31 July.