Former enemies united to mark the 100th anniversary of the start of World War I, with Belgium, France, Britain and Germany standing together in a spirit of reconciliation. Belgium's King Philippe and Queen Mathilde welcomed German President Joachim Gauck for a ceremony at the Cointe inter-allied memorial.
On Sunday, Gauck and French President Francois Hollande shared an intense hug during a remembrance ceremony in eastern France close to the German border.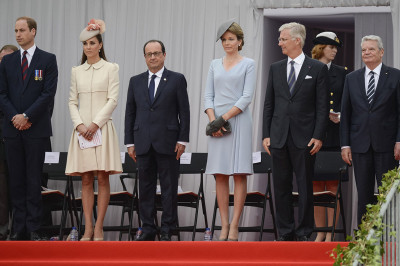 Events were held around the UK to mark the centenary of Britain's entry into the First World War.
Prince Charles, David Cameron, Ed Miliband and Alex Salmond attended a wreath-laying ceremony in Glasgow.
Prince Harry led a march on the route servicemen took along the Leas to Folkestone harbour on their way to war. He also unveiled a steel memorial arch.