Wyclef Jean, a Haitian rapper with a decades-long career in the music industry and a philanthropist who once ran for presidency in his native land, has opened up on how life in the US has changed since the election of Donald Trump in 2016.
The artist, one of the key guest speakers at the Global Citizenship Forum held in Montenegro this week, said he feels "disgusted" as a black man living in the US under the Trump administration.
"We had so many different leaders, like JFK and Martin Luther King, who had ideas of unification and were moving forward, but now you can feel a division," he told IBTimes UK.
"[The fact that] a group of white supremacists feel they can walk to the streets of America now, just shows you how the country is divided."
Since Trump was elected in November last year, the US has experienced a rise in white supremacist and far right groups and tensions between different communities. The leader himself has been often accused of promoting hate speech against minorities and foreigners and implementing policies that discriminate against people who come from Muslim-majority countries and members of the LGBT (lesbian, gay, bisexual, and transgender) community.
In a controversial move earlier this year, the US implemented a travel ban that targeted several Muslim-majority countries along with a 120-day entry ban on refugees.
The Trump administration said the ban was necessary on grounds of national security and to allow the implementation of new immigration vetting procedures. The original ban was subsequently revised to target three additional countries - Chad, North Korea and Venezuela.
Referring to Trump as "the worst president ever", the ex-Fugees singer admitted his election has brought to surface existing problems within US society.
"He [Trump] has brought to light something that was being hidden because, at times, it takes a crazy man to bring certain things out," he said.
"You know, we thought white supremacism was over, and then all of a sudden we started seeing this coming back".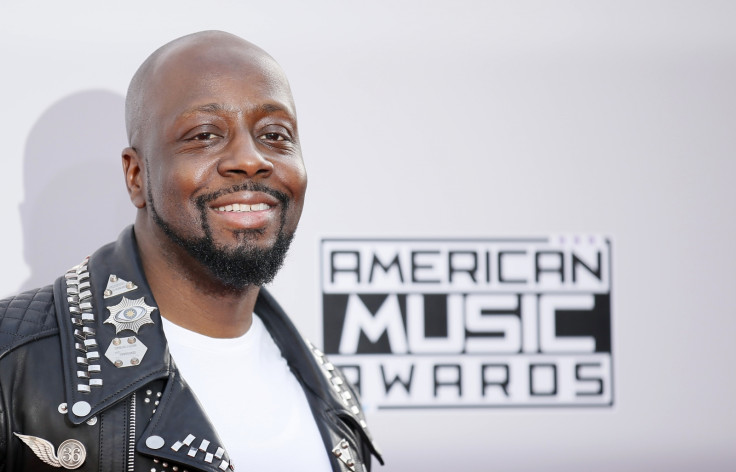 The president is known for his interventions on social media, particularly Twitter, which he often uses to release statements and lambast people, often attracting criticism and mockery due to his gaffes and inaccuracies.
In the most recent example, Trump attributed a crime rise in the UK to "Islamic terror".
"Just out report: 'United Kingdom crime rises 13% annually amid spread of Radical Islamic terror.' Not good, we must keep America safe!" he said in a tweet on 20 October.
The remarks followed the release of a report by the UK Office for National Statistics, according to which 664 homicides were recorded in the UK in year ending June 2017.
However, of these, 35 were related "to the London and Manchester terror attacks."
A refugee himself, Jean feels deeply sensitive to issues such as migration and divisiveness in the US, where he has been living for nearly four decades.
"If you go back to early Fugees albums, we always talked about this topic, because me coming from Haiti - I had family coming from Cuba, who died on the shores of Cuba trying to make it - it is a sensitive topic," he explained.
The three-time Grammy award winner, who just released his latest album, Carnival III, believes that people want to break barriers and become more unified, but messages of love and unification are needed in an era where hate speech is propagated to people all across the world.
"The message of unification is a very important one and I think we have more propaganda than unification [today]," he said.
"But people are unified. Statistically, the amount of hate ratio will never conquer that of love.
"How did we come to different treaties in the past? For example, when there was a problem in Germany, we all united together to make sure this would not happen again. I am looking for these kinds of forms of unification when it comes to refugees," the artist concluded.
IBTimes UK travelled to Montenegro courtesy of Global Citizen Forum.