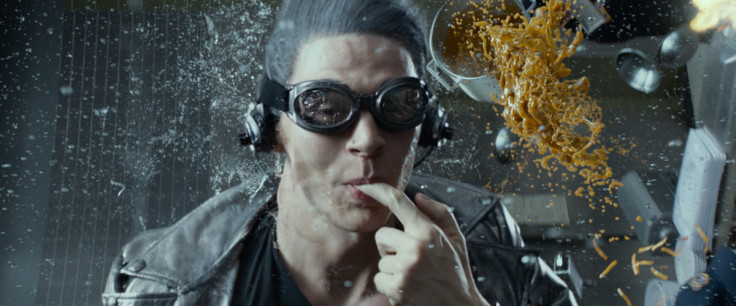 X-Men Apocalypse might not have earned great reviews from critics of the movie or met expectations at the box-office, but Evan Peters's Quicksilver was clearly a hit among the audience.
The 29-year-old actor, who starred as the witty and fast mutant in both Apocalypse and Days Of Future Past may have some plans for his character, as he expressed his thoughts on a Quicksilver solo.
In an interview with the Wrap, Peters said he would love to feature in a Quicksilver standalone movie. However, the actor believes it would be even more fun to team up with an equally humorous character from Marvel Comics.
"I would like to see a Deadpool/Quicksilver movie, I think that would be really fun," he revealed.
While the idea seemed interesting, Peters thinks it could be an arduous effort considering the resources and time required to shoot the Quicksilver sequence in the movie. A minute-long featurette showing Quicksilver, which was released after Apocalypse hit theatres, took a month's labour and is proof enough of the actor's argument.
"Oh my god, I don't know. It would take three years to shoot, wouldn't it?" said the actor who reprised his role as Peter Maximoff/ Quicksilver in the movie.
Nevertheless, Peters seemed interested, "Yeah I don't know, I would love to do that."
While the 20th Century Fox studio hasn't made any announcement regarding the crossover, it would indeed be interesting for fans to see Ryan Reynolds' Deadpool team up with Quicksilver to pack a punch amid witty comebacks and snappy dialogues.
Meanwhile, Deadpool 2 is set to feature Cable, who is a time-travelling cybernetic warrior, according to a Screen Rant report. Can the time-travelling aspect solve the two characters' – Deadpool and Quicksilver – variedly-timed storylines?
Fans' best bet is to wait for the studio's further thoughts on the crossover.