Reports suggest Microsoft have registered a new domain name - XboxEvent.com - indicating the next version of their gaming console - popularly called the Xbox 720 - may be readying for an announcement some time in April.
CVG believes Sony's launch of the PlayStation 4 (at New York City on 20 February) took the Xbox people by surprise, and rumours of an April Microsoft event may be a hasty reaction to their rivals' announcement.
The Xbox 720 was expected to be revealed some time in June, possibly at the E3 gaming expo.
The XboxEvent domain name, the report continues, was registered by Ustechs, a Microsoft partner that has worked with the Redmond-based company on previous media conferences.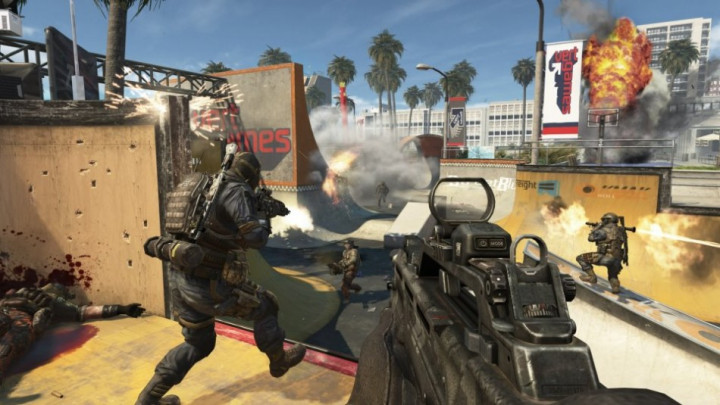 Previous speculation, surrounding a possible June launch for the Xbox 720, by Expert Reviews, included talk of advanced specs, including a console with a 7000-series AMD GPU. VG247 referred to multiple sources as confirming the console would use two GPUs in tandem but not the usual CrossFire configuration - but perhaps more like modern laptops, which use one powerful distinct GPU and another integrated into the processor.
Meanwhile, a Sony official, speaking on condition of anonymity, said he had been reliably informed that the Japanese company's launch of the PS4 caught Microsoft "off-guard" and that they "definitely ruffled some feathers".
Sony's current console, the PS3, launched after Microsoft's Xbox 360, handing the American company a sales advantage that the PS3 never overcame. By announcing its console first, Sony is hoping to reverse the situation with next-generation consoles.
The most interesting aspect of all this is that Microsoft have not specifically denied the rumours. According to IGN, the company statement read: "Microsoft often acquires various domain names as part of its ongoing business strategy, but beyond that we have no comment."
Price Points
GamesRadar's report, late last month, made some interesting observations about Microsoft's next-gen console, including the possibility of a pre-June release. Among the other points was a sub-$400 pricing. This works to approximately £260; GameSpot quotes analyst Billy Pidgeon, from Inside Network, as suggesting the magic point, for any platform would be $299 (approximately £200).