Xbox boss Phil Spencer offers Project Scorpio update after playing first games on 4K console
Spencer took to Twitter to update fans about the 4K and HDR-enabled Xbox One.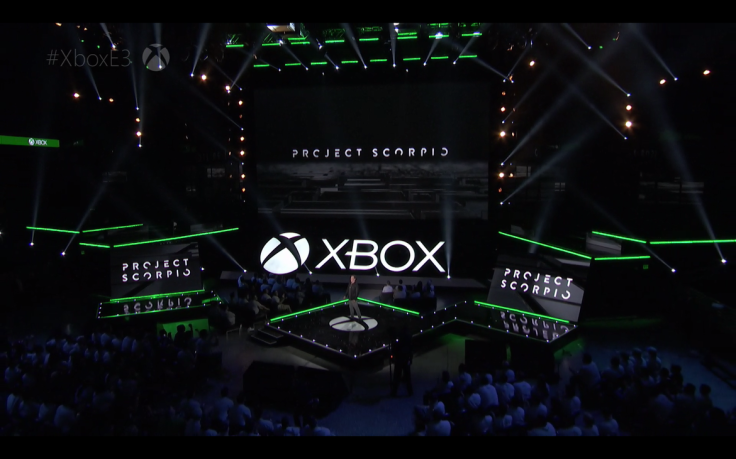 Xbox boss Phil Spencer has revealed that he has played games on Project Scorpio – the Xbox One hardware upgrade Microsoft says will be "the most powerful console ever made" – for the very first time.
Spencer revealed his first time playing the new hardware on Twitter, where he said: "Great day, Scorpio update w/ team. Played my first games on early Scorpio unit. Games played great, console looked right, proud of the team."
No further tweets alluded to what games he may have been playing, but it's likely they were upcoming Xbox exclusives. The exclusives that have currently been announced are Halo Wars 2, Crackdown 3, Sea of Thieves, Cuphead and Tacoma.
Platinum Games' action RPG Scalebound was once one of them, until its cancellation at the start of the year.
Project Scorpio was announced at E3 2016 in June, and is expected to go on sale in time for Christmas later this year. The device will offer 4K, HDR gaming and support virtual reality, much like Sony's PS4 Pro – which launched in November 2016.
Scorpio will, according to Microsoft, be more powerful than PS4 Pro – as it will need to be launching a year after Sony's offering.
"We're building a beast," said Xbox marketing boss Aaron Greenberg at E3. "It's gonna be the most powerful console ever made, and as a guy who was here when we built the original Xbox, that being such a powerful box, and we pioneered with Xbox Live, and some of those innovative games, it really feels like we're getting back to our roots.
"I think the team here, we're all gamers and we love what we do – and I've never seen the morale this high. People are fired up about what we're delivering this year for our fans, and the vision of what we're doing with Project Scorpio. It's a pretty special time."
Microsoft is expected to announce further details regarding Scorpio at its next E3 press conference in June.
For all the latest video game news follow us on Twitter @IBTGamesUK.
© Copyright IBTimes 2023. All rights reserved.